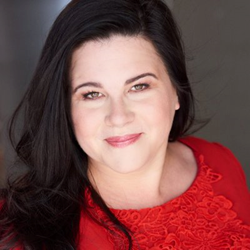 NEW ORLEANS (PRWEB) October 11, 2018
Actress Ann Mahoney of AMC's The Walking Dead stars in The True Don Quixote that will be premiering at the 2018 New Orleans Film Festival. Mahoney said, "It's always exciting to be in a premiere and especially to be in one in my hometown."
The True Don Quixote (2018) directed by, Chris Poche, puts a modern-day comedic twist on the original story based on the classic novel by Miguel de Cervantes. Premiering Saturday, October 20, 6:15 PM in the Main Theater at the CAC.
Mahoney also stars in a short film at NOFF called Breasts.
Breasts (2017) directed by, Eva Contis, is a timely film based off a true story that follows a working mother who is slapped with a sexual harassment complaint when she explains she must pump her breasts to a coworker. This film was produced by Actress Kerry Cahill one of Mahoney's co-stars in The Walking Dead. Premieres Sunday, October 21, 5:00 PM, Prytania Theatre and shows again, Thursday, October 25, 1:30PM.
Mahoney said, "It is incredibly exciting and humbling to be featured in two films. I had the opportunity to act alongside a talented cast for both films and I'm excited to share the premiere of these remarkable films with the NOLA audiences."
About Ann Mahoney: Catching the acting bug at just four years old, she has since trail-blazed the way developing an impressive and extensive filmography. She is recognized for her role as Olivia in The Walking Dead has also played roles in films such as Bad Moms (2016), Sun Records (2017), 99 Homes (2014), Logan Lucky (2017), and her new film The True Don Quixote premiering at the New Orleans Film Festival October 20, 2018 and distributed in 2019.
About the 29th Annual New Orleans Film Festival: The NOFF has grown into an internationally respected annual event and is one of the few film festivals that is Oscar-qualifying in all three Academy-accredited categories: Narrative Short, Documentary Short, and Animated Short- and MovieMaker Magazine has recognized it as one of the "Top 50 Film Festivals Worth the Entry Fee" every year since 2012. Most recently MovieMaker placed NOFF on their exclusive list of "The 25 Coolest Film Festivals in the World."