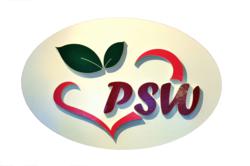 (PRWEB) March 29, 2013
PSW Acupuncture is excited to announce they will be giving away a free iPad Mini in a contest running from April 1-29. PSW Acupuncture serves the Sunnyvale area and is dedicated to helping clients with stress, anxiety and physical disorders.
For each service rendered, clients will receive one raffle ticket for the drawing. PSW Acupuncture also encourages clients to visit and engage with the PSW Acupunture Facebook page to receive additional entries, https://www.facebook.com/PSWAcupuncture Clients can become a fan, leave wall messages, and stay updated on PSW Acupuncture news and events.
The winning raffle numbers will be announced live on the Facebook page on Tuesday, April 30, at 5 p.m. Winners are advised to hold on to raffle drawing tickets and match the numbers on Facebook when those winning numbers are announced. Three winners will also receive a one-hour massage gift certificate, and five winners will each receive a $20 coupon. Clients do not need to be present to win, but need to come to PSW Acupuncture to claim their prize with the matching raffle ticket number.
<br>About the company:<br>
PSW Acupuncture Clinic & Aesthetics is committed to treating physical and psychological disorders through the healing power of acupuncture massage therapy, acupressure massage, acufacial massage, and cupping massage. Acupuncture treatments are beneficial for all health related issues from stress and anxiety to weight loss and women's health. PSW Acupuncture also provides facial skin care treatments. PSW Acupuncture is conveniently located in Sunnyvale, and serves the surrounding San Jose area. For more information, please visit their website at: http://www.sunnyvaleacupunctureclinic.com or call (408) 663-2137 to schedule an appointment today.