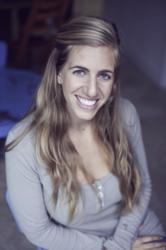 It is my way of embodying my ideals and giving back to the community as well as doing all I can do to improve the quality of healthcare in America
Hallandale Beach, FL (PRWEB) April 23, 2013
Danielle Kassin Strauss, founder of the South Florida acupuncture practice, MIA Acupuncture, is changing the face of alternative/complimentary medicine by making their affordable clinics more available. Danielle is pleased to announce the opening of a new group acupuncture clinic. As a professional acupuncture practitioner, this offering is in response to Danielle's patients' need for multiple acupuncture sessions in order to see lasting results, yet at affordable prices throughout these tough economic times.
Acupuncture is one of the key components of Traditional Chinese Medicine and is among the oldest healing practices offered in the world. Some common ailments often treated at MIA Acupuncture include pain, stress, anxiety, depression, sleep problems, women's health issues, infertility, acne, digestive issues and much more.
MIA Acupuncture's group clinic offers treatments in an open, shared healing environment at a reduced rate. The typical charge for acupuncture in the South Florida area is $75 to $150 for an individual treatment. The cost for the group acupuncture at MIA Acupuncture is $30, plus a one-time consult fee of $25. Patients receive a high level of care in an informal setting at a lower cost.
The group clinic is open on Mondays and Wednesdays from 10:00 a.m.-3:00 p.m., Tuesdays and Thursdays from 3:00 pm-7:00 p.m. and Fridays from 11:00 a.m.-2:00 p.m. Patients are required to reserve a time for treatment by calling (954)456-6945 or by booking online at MIAAcupuncture.com. MIA Acupuncture hopes to expand this program to add more clinic hours including weekend hours in the next few months.
New patients are welcome. Individuals who would like to make an appointment or would like more information about the group acupuncture clinic, or acupuncture in general, are encouraged to email Danielle(at)MIAAcupuncture(dot)com
About MIA Acupuncture
MIA Acupuncture was founded by Danielle Kassin Strauss, a licensed South Florida acupuncturist and a board certified herbalist. With a Masters of Science in Traditional Chinese Medicine (TCM), Danielle is highly qualified to practice acupuncture, Chinese herbal medicine, cupping, moxabustion (heat therapy), and Chinese medical massage (gua sha, tui na) among other modalities. For more information visit http://www.miaacupuncture.com/
Contact:
Danielle Kassin Strauss
MIA Acupuncture at Om'echaye Wellness Center
1100 East Hallandale Beach Blvd
Hallandale, Florida 33009
Phone: (954)456-6945 or (305)209-2606
Email: MIAAcupuncture(at)gmail(dot)com