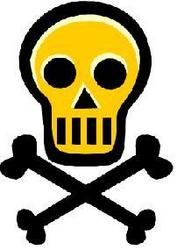 Norwalk, CT (PRWEB) February 6, 2008
Poison Prevention Week is March 16-22, and while many families believe they understand the dangers, new parents, babysitters and doting grandparents may not be aware of the hidden dangers of common household products, reports Adaptive Marketing LLC, an industry leader in membership and loyalty programs.
While toxic substances can poison anyone, children under the age of 6 and pets are the most common victims suffering injury or even death. Pets and young children are similar in that they are both naturally curious, cannot read warning labels, and are apt to explore the home environment by putting objects in their mouths.
For a toddler, orange-scented wood polish may look like orange juice; a bottle of pills might resemble candy.
Most consumers are aware, notes Adaptive Marketing LLC, that household cleaners, over-the-counter and prescription medications, pesticides, lead paint, and certain plants top the list of potential poisonous substances, but here are several lesser-known dangers:
Art and craft materials:
Don't assume that the crayons, markers, oil paints or glue marketed to children are safe. The "smell" test is not a reliable indicator of toxicity. Best bet: Purchase craft materials for children or mentally handicapped adults that are certified as non-toxic by the Art & Craft Materials Institute (ACMI).
Decorative lamp oils:
The hydrocarbons contained in lamp oil (also found in kerosene, lighter fluid and paint thinner) can easily cause choking if swallowed. If it gets into the lungs, it can make breathing difficult or cause lung inflammation. Keep these lamps out of kids' reach, or better yet, don't have them in the home.
Nail glue remover:
The nail glue remover used for artificial nails can cause cyanide poisoning when swallowed by children, or cause burns to the face and mouth.
Vitamins and supplements:
Nutritional supplements that are perfectly safe for adults in normal doses can be toxic when ingested by young children. Adult-strength iron pills can cause children to throw up blood or have bloody diarrhea within an hour.
Adaptive Marketing LLC provides additional preventative steps to take to reduce the chance of accidental home poisonings:
-- Keep all household cleaners, chemicals, pesticides and medicines locked up, out of sight and out of reach.
-- Keep items in their original containers with the original labels intact; understand correct use and dosing protocols.
-- When risky products are being used, never let young children out of sight, even for a minute.
-- Purchase syrup of Ipecac and keep it on hand, but never use it unless directed to by a poison center or physician.
-- Avoid taking medication in front of children, as children naturally mimic their parents.
-- Regularly dispose of unneeded or expired medicines.
If an accidental poisoning is suspected, call the Poison Control Center at 800-222-1222 immediately. Keep this number posted near the phone, recommends Adaptive Marketing LLC.
About Adaptive Marketing LLC
Adaptive Marketing LLC is a leading provider of membership discount programs. Headquartered in Norwalk, Conn., Adaptive Marketing is a category leader in membership programs, bringing value direct to consumers through an array of benefits in healthcare, discounts, security, personal property and personals. Visit AdaptiveMarketing.com to find out more information about Adaptive Marketing LLC.
# # #