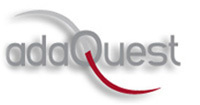 Localization World 2010 is a critical conference for companies expanding in the global marketplace.
Seattle, WA (PRWEB) October 6, 2010
Hiram Machado, CEO of adaQuest, a localization project management based company, is speaking on Preparing New Localization Professionals for the Job Market at this fall's Localization World 2010, the international conference for global business know-how, to be held October 6-8 in Seattle. The presentation entitled Preparing New Localization Professionals for the Job Market, will take place on October 6 at 1:30 at the Bell Harbor Conference Center.
Hiram Machado is the president and cofounder of adaQuest, a program and project management-based organization that helps companies increase revenue streams by managing their portfolio of software localization projects into markets around the world. He oversees daily operations providing support and mentoring in all areas of the company. Prior to founding adaQuest, Hiram traveled the globe implementing process improvements and working with operations for a large provider before joining Microsoft.
The conference agenda offers five concurrent program tracks: Global Business Best Practices, Managing Global Websites, Localization Core Competencies, Advanced Localization Management and The Inside Track. The Inside Track is a new addition this year with special format sessions designed to stimulate collaboration and community. Hiram will participate in the Pre-conference day Program regarding education needed to enter the Localization industry and exhibits are appropriate for both customers and vendors.
Keynote speaker will be Brian Solis, social media expert, who will present: "The New Culture of Business: Adapting Business Processes and Philosophies to Engage with the New Social and Global Consumers and the People Who Influence Their Decisions." Additional program speakers include senior executives from large and mid-sized international enterprises, academic institutions and research companies.
The well-attended Localization World event provides an excellent opportunity for companies interested in production or sales in international markets to learn from leading experts in software, social media, advertising, finance, gaming, and publishing, as well as specialists in localization, international Web development, and sales. In addition to seminars and exhibitions, there will be two networking events, an opening reception and a dinner, providing opportunities to meet associates and establish alliances.
"Localization World 2010 is a critical conference for companies expanding in the global marketplace," says Hiram Machado. "Our presentation will give attendees great insights on the challenges faced in localization training and how to educate both students and those entering the industry so that that they can adequately prepare to become working professionals."
About adaQuest
adaQuest, Inc. was founded by experienced program management professionals who recognized the need for a more efficient project management model. adaQuest specializes in a unified approach to Localization Services, Project Portfolio Management (including Enterprise Project Management), and PMO Solutions. adaQuest is a Microsoft® Certified Partner in Enterprise Project Management Solutions and an authorized Reseller of all Microsoft products. Headquartered in Bellevue, Washington, adaQuest has been assisting clients in meeting project and corporate objectives since 2001.
For more information, visit http://www.adaquest.com.
CONTACT:
Hiram Machado
adaQuest, Inc.
Office: (425) 284-7810
Fax: (425) 284-7788
info(at)adaquest(dot)com
http://www.adaquest.com
###