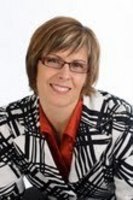 We see growth in our industry at-large and are thrilled to be able to grow to meet our client's requests.
Reston, VA (PRWEB) December 1, 2010
Mark and Mina Fies, owners of Synergy D&C, have joined forces with one of their most trusted general contractors, Craig Garten, and now offers construction on their menu of services. This partnership marks the formal introduction into the design/build arena for the Reston-based company who formally focused on the design and project management of home and commercial remodeling projects.
"Adding Craig's 35 years of field experience to our design team allows us to handle every client's need from the planning stages to construction completion," said Mina. "We have always prided ourselves on doing great design work and coupling that with creating an extraordinary experience for our clients and now we can take that to a whole new level."
The partnership was formed after clients of Synergy D&C repeatedly asked the company to also do the construction part of their projects in addition to the design work and project management. The urging of their clients gave the couple a reason to pause and consider the next level of growth for the company.
And not a moment too soon. The remodeling and design/build business is growing in across the nation, as even more-so in Washington, DC. According to the Joint Center for Housing Studies at Harvard University, the average annual improvement spending per homeowner in Washington, DC during the years 2000-2007 was $3500. During the same time period, spending on home improvements nationwide averaged just over $2,300 per year, and these numbers have increased steadily through 2010.
"We see growth in our industry at-large and are thrilled to be able to grow to meet our client's requests," says Mark. "We consider ourselves blessed to have such a loyal and trusted fan base of clients who have helped us through giving us referrals and feedback to continue adding services."
About Synergy Design & Construction, Inc.
Synergy D&C is an award-winning woman-owned, Class A General Contractor in Virginia and the District of Columbia whose mission is to provide great design and construction along with a fun and positive experience for their clients. Using their proprietary Renovation Road Map™, the company helps clients understand and plan for the exact costs, timelines, and schedules which eliminates unexpected bills and frustration. Synergy D&C launched on September 19, 2008 as a home design and remodeling business and has represented construction costs valued at over $4 million.
# # #