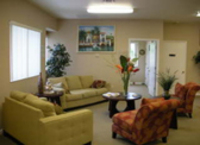 Port St. Lucie, FL (PRWEB) January 6, 2009
Ambrosia Addiction Treatment Center announces the use of a new Ropes Course designed to help clients overcome addictions through physical activity and the building of self-confidence. This dynamic approach has been shown to enhance decision-making skills, increase client's self-confidence, and help individuals learn to trust.
The new Ropes Course at the Florida drug rehab center will teach individuals to take positive risks and conquer fears. Physical activity will also release endorphins, producing serotonin and breaking the cycle of negative addictions. The Ropes Course is one more weapon Ambrosia is using to defeat client's dependence on drugs and alcohol. What clients learn on this course will inevitably carry over into their new, sober life.
Ambrosia Treatment Center offers affordable, quality drug rehab and alcohol treatment. Focusing on spiritual, mental, and physical wellness is the key to providing a new way of life. They have a high success rate due to limited beds and superb client to counselor ratio. Residents won't have to sacrifice the comforts of home either. Ambrosia's sunny Florida location has an Olympic-sized swimming pool, gym, and tennis courts.
To find out more information about Ambrosia's Drug rehab programs please contact 1-866-616-0069 or visit http://www.ambrosiatreatmentcenter.com 
###