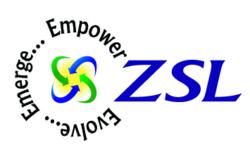 Edison, NJ (PRWEB) July 27, 2011
ZSL, global provider of enterprise business solutions to corporations, government agencies and not-for-profit organizations today announced that it has introduced a new Add-On for SharePoint the enterprise social computing platform based on the Microsoft Dynamics Suite of products for which ZSL is a Microsoft Gold Certified Partner. The new Add On is called: Change User Password.
Research shows that 30% of helpdesk queries/tickets are related to password reset management and account lockout. ZSL's Change User Password tool saves SharePoint Administrators countless hours by allowing users to "serve themselves" on simple tasks such as changing their own password while automatically adhering to their company's security policies. ZSL's Change User Password tool can be quickly customized to suit each company's business policy. It is easy to deploy and simple to use and helps reduce the cost of helpdesk tickets while increasing the productivity of administrators.
To further help organization's leverage the power of SharePoint, ZSL has created a SharePoint Center of Excellence, specializing in moving customers off their existing Enterprise Content Management (ECM) platform to SharePoint 2010. The ZSL Team is able to effect the migration from MOSS 2007 to SharePoint 2010 using both the In-Place Upgrade and Database Attach Upgrade approaches. ZSL also has in-depth experience migrating platforms from 32 bit environments to 64 bit.
About ZSL, Inc.
ZSL, Inc, (http://www.zsl.com) is a global provider of business and technology services to both large and mid-sized companies across a broad range of industries including pharmaceuticals, financial services, telecommunications, consumer products, retailing, manufacturing and more. Headquartered in Edison, NJ, the company currently employs more than 3500 IT consultants worldwide. Additional offices include: the U.K. Canada, France, Singapore, Malaysia, Dubai, and India.
For more information on ZSL's SharePoint offerings, please visit http://zsl-sharepoint.com/
###