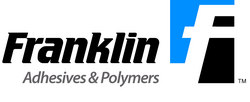 We launched our new site to provide our customers the depth of information they need both to select the best adhesive product for their particular needs and to maximize the success of its application
Columbus, Ohio (PRWEB) February 11, 2009
Franklin Adhesives & Polymers™, a division of Franklin International, has launched a new website, FranklinAdhesivesandPolymers.com, to provide wood products manufacturers and label makers in-depth information on its broad offering of wood adhesives, pressure sensitive adhesives and specialty polymers - as well as expert guidance for effective adhesive application.
The new site is noteworthy for the interactive experience it delivers to the customer as well as the scope of its content and emphasis on practical information. Manufacturers can easily find comprehensive information on many products Franklin Adhesives & Polymers offers. In addition to providing an interactive "Product Selector," which allows customers to search products by attribute, the site organizes product information by application, product family and industry, making it easy to find the best adhesive for the job.
In addition, the site includes complete glossaries on common terms used in the wood adhesives, pressure sensitive adhesives and specialty polymers markets; user-friendly troubleshooting and gluing guides; calculators to determine the correct pressure needed for various types of presses; and FAQ sections for answers to common questions on proper adhesive application.
Customers also will find a global distributor locator, links to industry resources and a "What's New" section. Customers can stay on top of the latest news when they sign-up online to receive emailed product and technical updates as well as newsletters specific to their market.
Separately, media can access news releases, photos, fact sheets and product expert biographies in the "News Room."
"We launched our new site to provide our customers the depth of information they need both to select the best adhesive product for their particular needs and to maximize the success of its application," said Abbe Raabe, marketing communications manager, Franklin Adhesives & Polymers. "We believe we have created a rich resource of information for our customers around the world, who can easily access just about everything they need to know about our company, our people, our philosophies and our products -- as well as a deep knowledge base on effective use of adhesives."
Launch of the new site is in conjunction with the division's recent rebranding from Franklin International's Industrial Division to Franklin Adhesives & Polymers. The company rebranded the division to strengthen its position for continued growth domestically and internationally.
About Franklin International: Based in Columbus, Ohio, U.S.A., Franklin International was established in 1935 and today is among the largest privately held manufacturers of adhesives, sealants and polymers for commercial and industrial applications. Franklin integrates its core competency - emulsion polymerization - into a broad product offering, including glues, adhesives, hot melts, binders, sizing compounds and more. These products are distributed across six continents for use in construction, furniture manufacturing, millwork, paper converting, pressure-sensitive products and fiberglass reinforcement. Franklin Adhesives & Polymers' sister division manufactures Titebond brand products for woodworking and construction applications.
###