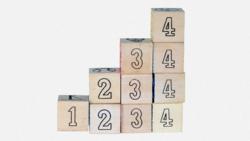 Tempe, AZ (PRWEB) March 14, 2013
Previously confined to old folks home, modern adjustable beds are seeing a surge in popularity with a wide range of consumers. But, shoppers often become overwhelmed with the wide gamut of options available and have no idea where to turn for information that can help them make make smart decisions. In an attempt to address these concerns, bed news blog Mattress Journal recently released an insider's guide that covers seven top brands and compares them across five key dimensions to see how they stack up.
The guide titled "See How Adjustable Bed Brands Stack Up" begins with an overview of the top seven adjustable bed retailers including their product lines and retail method (online versus stores). The retailers the comparison covers include Amerisleep, Costco, Craftmatic, Golden Rest, Sleep Comfort, Tempur-Pedic, and Select Comfort. Following the introduction, Mattress Journal breaks down each of the comparison factors in detail to explain the methodology.
Durability is the first factor addressed, with an explanation of components and the importance of product longevity. The blog explains the disparity in rankings, which range from 1-4 out of 5, mentioning consumer complaints about deterioration and warranty/repair issues with some brands.
The blog also looked at ratings from actual customers, gathered from product websites, third party review sites, and other independent review sources. With an emphasis placed on verified reviews and patterns of positive or negative comments, Amerisleep's adjustable beds ranked highest with 4.5/5 largely due to higher ratings in third-party verified reviews.
Price differences were explored next, but not simply ranked from according to the amount. Features and price were used to determine relative value, though the ability to find a price also proved important, as some companies such as Craftmatic do not publish prices publicly. Here, beds which offered a combination of low price plus feature availability and durability received a higher rank than those that overcharged relative to competing models or hid prices.
Next to be addressed by the article were owner reported health benefits from sleeping on an adjustable bed. These included relief from pressure points to increased circulation to less swelling of the legs and more. The owners of nearly all beds were able to report at least one improvement in this area, so all brands ranked over 3/5 in terms of health benefits.
Warranty is the final factor Mattress Journal considered. Warranty length and coverage prove important with any product, but since adjustable beds include motors and electronics the blog reminds consumers of the importance of solid guarantees. Because most brands offer prorated coverage, the blog used full coverage periods and policy transparency to rank brands, with Amerisleep and Sleep Comfort taking the highest spot and all others coming in around 3/5.
The article closes with final ratings compiled based on averages from the five dimensions. It also includes a chart for shoppers to compare features by brand easily with a quick glance, for those who may not be interested in reading the report in entirety. Amerisleep came out the winner with 4.5/5 overall, and other brands ranked between 2.6-3.6 out of 5. The comparison ultimately delivers a useful resources for consumers considering an adjustable base, highlighting important points of comparison shoppers can utilize in their own research.
MattressJournal.com offers the latest bed news and mattress reviews to help shoppers research purchases and get the best sleep possible. Through careful, independent analysis of mattress types, brands, and sleep research, the blog offers expert opinions in readable, relatable format. With a focus on making the buying process simpler, Mattress Journal proves a valuable resource for consumers.