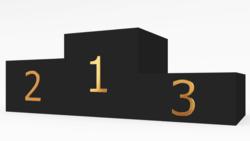 Tempe, AZ (PRWEB) March 23, 2013
Product reviews offer invaluable information for consumers researching purchases, but it can be time consuming to collect and analyze a broad spectrum of opinions. WhatsTheBestBed.org, a blog that offers guidance on mattress selection, recently took on the task of examining reviews of prominent adjustable bed manufacturers. To provide an overview for consumers, the blog offers their latest article, "Adjustable Bed Reviews Provide Insight into Consumer Satisfaction."
The article looks at three U.S. based manufacturers of adjustable beds that comprise a majority of the market. Overall, a large majority of consumers were satisfied with all reviews averaging in around 4.3/5, which is considerably higher than averages for most mattress categories. The majority of complaints involved warranty or service, so the blog details warranty data for each line as well as average costs, which all start around $1000.
Leggett and Platt is the first brand discussed, which receives a score of 4.2/5 across several models, though higher-end bases score closer to 5 points. They supply many well known bed retailers, and also have popular branded models like the S-Cape and Prodigy adjustable beds available through Amerisleep and other retailers. They offer a lifetime limited warranty with 1 year full coverage and 2 to 5 years for parts.
Reverie follows a similar model, retailing the 3D, 5E and 7S via both name brand and private labels, which receive an average of 4.5/5. They offer a 5 to 20 year limited warranty with 1 year full coverage and 0 to 5 years for parts.
Electropedic is the final brand covered, and they offer the WH1 and WH2 models under their brand and via private labels. Overall, they have ratings around 4.5/5. Their warranty offer 20 years limited, with 1 year full coverage, 2 years full motor, and 5 years parts. Unlike many other brands, the prorated period of their coverage does not exclude any parts.
The article then goes over the collective benefits and drawbacks gleaned from owner reviews of all brands. Perhaps one of the most notable aspects mentioned is that a large majority of reviews reported at least one health benefit from adjustable bed ownership, from less pain, to convenience and better sleep. The post also addresses complaints, helping to offer a broad spectrum of information consumers can utilize in decision making.
While this article focuses on the actual bases, it is mentioned that mattress selection plays an important role in overall comfort and satisfaction. WhatsTheBestBed.org plans to release an article next week discussing the best mattresses for adjustable beds. The upcoming post will include pros and cons of using common mattress types on adjustable bases and specific recommendations.
WhatsTheBestBed.org is a mattress blog dedicated to helping shoppers figure out which is the best bed for their needs. Through easy-to-read, informative posts readers can access information on top brands and a variety of mattress types provided by unbiased, knowledgeable sources. From professional assessments and consumer reviews to coverage of the latest mattress industry headlines, the website provides a wealth of resources to consumers researching beds.