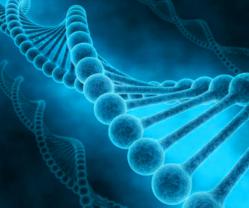 Pembroke, MA (PRWEB) March 05, 2013
Kyle Leon and John Barban's Adonis Golden Ratio System, a fitness program claiming that one's own male DNA holds the key to building the ultimate masculine body has quickly become a best-seller among men of all ages. The program has been dubbed "The Perfect Body Formula" by Men's Health Magazine prompting an investigative review from Vandenhoff Coaching's Jake Vandenhoff.
"The Adonis Golden Ratio was designed to help men achieve the most aesthetically pleasing body based upon research conducted by John Barban," reports Vandenhoff. "John discovered that there is in fact a "Golden Ratio" of male perfection that is universally regarded as the most attractive. Then, he created a system that to help guys burn fat and build lean muscle simultaneously, to get you looking like a real life Adonis. What blew me away was the fact that the whole system is totally customizable. By looking at the genetic code imprinted on your DNA, you can tailor a specific nutrition and exercise plan that works just for you. This means that the program can be used by any guy no matter whether he is on the heavier side or the lighter side, young or old, it doesn't matter because it was created to be customized."
Vandenhoff's Adonis Golden Ratio review reveals that the program is available online as a twelve week training course, users also receive a digital library of Advanced Video Lessons, The Adonis Golden Ratio Nutrition Guide, The Adonis Golden Ratio Supplementation Guide, and custom nutrition software.
"We've been receiving rave reviews from guys who have been using this program, and have picked up some very colorful comments on the video version of our review," says Vandenhoff. "Because the Adonis Golden Ratio was created to help guys look like Greek Gods it's been a huge hit with my subscribers who are mostly single men looking to get an upper hand on the dating scene. Having the kind of body that makes women stop and stare is something all men dream about, and apparently for some the Adonis Golden Ratio is turning that dream into a reality.
Those seeking to purchase The Adonis Golden Ratio system, or for more information, click here.
Jake Vandenhoff is a Massachusetts based lifestyle coach, relationship expert and author specializing in personal-development. Those wishing to read Vandenhoff's Adonis Golden Ratio review can find it on his blog: http://www.jakevandenhoff.com/blog/the-adonis-golden-ratio-get-the-look-that-makes-her-say-damn/