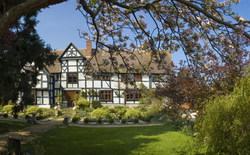 Flux Private Clients will manage the several insurances associated with a person's vehicles and properties
(Vocus) March 26, 2008
Sorting insurance can be time consuming, especially if you have unusual vehicles or a property that isn't 'standard'. Flux Private Clients is a new VIP insurance service for people of high net worth or with no spare time. Launched by the Adrian Flux Insurance Group, the service is designed to manage individuals' insurance needs, including vehicle and home insurance, offering an 'umbrella' policy that can be tailored to each person's circumstances.
"Flux Private Clients will manage the several insurances associated with a person's vehicles and properties," says Julie Carter of Flux. "It gives them one point of contact, one renewal date, one premium to cover everything - and a personal manager to look after their interests."
A bespoke service doesn't necessarily make it expensive, adds Carter. "If we're looking after a family's cars and properties, the total premium is likely to be some thousands of pounds," she says. "That's a huge incentive to manage it carefully. We're dealing with over a hundred different insurers, which not only gives us the opportunity to cover just about any risk, it also means we can access the best prices."
One area where Flux scores over its competitors is in its ability to look after a wide range of vehicles and properties. For example, its Car division has policies for high performance vehicles, classic cars and modified motors, as well as motorbikes, quads and trikes. Meanwhile, through its Household department, Flux is one of the few to cover unusual risks such as thatched homes and unoccupied properties.
"Many of these clients will own a portfolio of properties - we have policies that can cover them even when some are unoccupied for a period of time," says Carter. "And if they have classic cars we can offer agreed values for them, so that they are insured for their full market value, as opposed to what the official data says they are worth."
Flux Private Clients will also be able to look after commercial properties. "We'll tailor the policy to suit the client's needs - with options like business interruptions, employer liability and so on," adds Carter.
"Because we have so much specialist knowledge in-house, we can manage a client's insurances effectively, however non-standard or unusual some of the risks may be. A service like this isn't for everyone, but for people who own several properties or vehicles it will be a real bonus, saving time and making life a whole lot easier."
Flux Private Clients is part of the Adrian Flux Insurance Group. For information call 08700 772266, email household@adrianflux.co.uk or visit the website, http://www.adrianflux.co.uk , and click on the relevant button under the 'Home Insurance' section.
Press Enquiries:
Toni Turner or Alison Haynes at The Publicity Works: (01263) 761000; Email: flux @ publicityworks.biz
Julie Carter at the Adrian Flux Insurance Group: (08700) 772266
SEPARATIONS CHARGES: Offers can only be dealt with by fax (01263 761009) or email (seps @ publicityworks.biz). All offers are considered and we will contact you if the answer is 'Yes'. Otherwise the answer is, regrettably, 'No'.
# # #