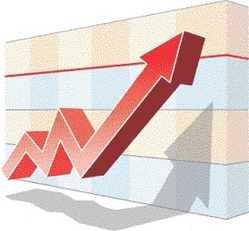 AdWatcher is still so far ahead of their time that the other PPC tracking tools have not been able to catch up
Orem, UT (PRWEB) August 26, 2009
For the fourth consecutive year, AdWatcher places first in Ad Tracker Reviews' annual Ad Tracker ratings over Google Analytics.
Receiving this recognition is no small feat in a large and expanding industry. According to a PricewaterhouseCoopers IAB Online Advertising Expenditure Report, online advertising has a 30 percent yearly growth rate. More online advertising creates more need for Ad Tracking, PPC Tracking and Click Fraud monitoring software. The growth has led internet marketers to find the best tools such as switching from Google Analytics to AdWatcher.
AdWatcher received an overall user rating of 9.8 and a Click Fraud monitor rating of 10.0, both on a 10-point scale. A 10.0 Click Fraud monitor rating is impressive considering other tools such as Google Analytics do not offer this service. Ad Tracker Reviews gave AdWatcher perfect scores in categories including price, ease of use, visitor analysis, customer support, speed, Click Fraud prevention, company stability and more. Traffic analysis was the only category AdWatcher scored less than perfect, with a still impressive 8.0 rating.
After Ad Tracker Reviews recently completed its yearly review updates, the reviewers were surprised to find that AdWatcher remained on top. Michael Baker, the founder and director of Ad Tracker Reviews, attributes AdWatcher's success to its innovation, "AdWatcher is still so far ahead of their time that the other PPC tracking tools have not been able to catch up," Baker said. "When AdWatcher was first developed they were light years ahead of their competition such as offering click fraud detection, which Google Analytics still does not and it is paying off as they have remained for the fourth year as the best Ad Tracker available."
Receiving such a great review from Ad Tracker Reviews, a site respected by online advertisers, gives AdWatcher bragging rights over Google Analytics for yet another year. AdWatcher Director of Operations Boris Mordkovich said he was pleased to keep the title of best Ad Tracker, but that AdWatcher will still develop its services. "We realize that we must continue to improve and develop our system continuously in order to meet the needs of our clients in this ever-changing market," Mordkovich said.
Competing Ad Trackers including Google Analytics will have to wait until Ad Tracker Reviews' updated ratings are released next year to see if they can steal some of AdWatcher's thunder. Until then, AdWatcher remains the "excellent" pick of the Ad Tracker litter.
Developed by online executive and business consultant Michael Baker, Ad Tracker Reviews uses 10 standard criteria to evaluate Ad Trackers, PPC Tracking and Click Fraud monitoring devices. Ad Tracker Reviews strives to provide the most reliable, nonbiased reviews to aid advertisers' Ad Tracker purchase decisions. For more information about Ad Tracker Tools visit Ad Tracker Review's.
# # #