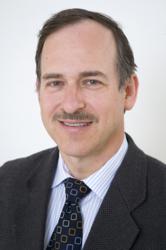 Excessive sweating, known medically as hyperhidrosis, causes a great deal of physical and emotional discomfort.
Roslyn, NY (PRWEB) March 21, 2013
Everyone sweats. Sweating is the body's essential cooling mechanism, the natural way of regulating the body's temperature. We sweat more in warm weather, when we exercise and when we're frightened, nervous, angry or embarrassed. But millions of people sweat excessively. Their sweat glands are overactive, producing sweat even without the typical triggers and producing far more sweat than needed to cool the body. "Excessive sweating, known medically as hyperhidrosis, causes a great deal of physical and emotional discomfort," says Dr. Joshua Fox of Advanced Dermatology, P.C."Until recently, sufferers have had limited treatment options, most of which suppress or disable the sweat glands only temporarily, requiring repeated treatments. Now we can offer a new procedure that is effective, non-invasive and long lasting."
Advanced Dermatology now offering MiraDry®
Although many underlying medical conditions and some medications can cause excessive sweating, the majority of cases occurs in healthy people and has no identifiable cause, although the condition appears to run in families. Known as primary hyperhidrosis, this type can affect the hands, feet and underarms and, according to the National Institutes of Health, affects 2-3% of the population. Underarm problems tend to appear in late adolescence and, untreated, may continue throughout life. "Adults with primary axillary hyperhidrosis – excessive underarm sweat – can be helped with a new procedure called MiraDry®," says Dr. Fox. Patients with embarrassing sweating outbreaks can now stop ruining their outfits and benefit from this new treatment and cutting edge technology. Advanced Dermatology, PC is the first to offer MiraDry® in Westchester, the south shore of Long Island, Queens and Union City, NJ. It is also available in the 5 other N.Y. and N.J. Advanced Dermatology offices.
MiraDry® uses precisely controlled electromagnetic energy to eliminate underarm sweat glands. Because the glands don't grow back, the procedure produces a dramatic and long-lasting reduction in underarm sweat. "The body has between 2 and 4 million sweat glands," says Dr. Papantoniou, "only 2% of which are located under the arms. So eliminating underarm sweat glands do not affect the body's cooling mechanism, but it does get rid of over 80% of the apocrine and eccrine glands."
The MiraDry® system has been approved by the FDA. The procedure is performed in the doctor's office and is non-invasive; no surgical incisions are made. The underarm area is numbed to lessen or eliminate discomfort and multiple placements of the MiraDry® system deliver precisely controlled amounts of energy to the area, destroying the sweat glands. The procedure takes about an hour and the patient can usually resume normal activities immediately. There is little or no down time. Some soreness or swelling is common and generally resolves in a few weeks. Two treatments three months apart are suggested to maximize long lasting results.
Alternative treatments for excessive underarm sweating include strong anti-perspirants, which plug the sweat glands; Botox injections, which temporarily block the nerves that stimulate sweating; and drugs that help prevent stimulation of the sweat glands. "These options have been effective for some people but all have unpleasant side effects and provide only temporary relief," Dr. Papantoniou says. "Our patients have been very pleased with the convenience and results of the MiraDry® treatment. In a recent clinical trial, the average reduction in underarm sweat was 82% and the reduction was generally noticeable almost immediately."
"Excessive sweating is a frustrating condition that affects the quality of life for millions of people," Dr. Fox concludes. "We're pleased to be able to offer a solution that is non-invasive, effective and long lasting."
MiraDry® is a registered trademark of Miramar Labs, Inc.
Advanced Dermatology P.C., the Center for Laser and Cosmetic Surgery (New York & New Jersey) provides cutting edge medical, laser & cosmetic dermatology and plastic surgery services. http://www.advanceddermatologypc.com
Bios: Joshua L. Fox, M.D., F.A.A.D., is the founder and medical director at Advanced Dermatology P.C. He is a leading authority in the field of dermatology with expertise in skin cancer, cosmetic surgery and laser procedures and is program director of a fellowship in laser and cosmetic surgery. Kaleroy Papantoniou, M.D., F.A.A.D., is board-certified in dermatology and specializes in all areas of medical dermatology for adults and children, the prevention and treatment of skin cancer, cosmetic dermatology and laser surgery.