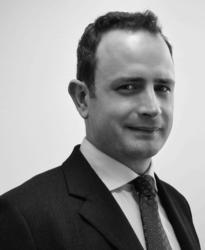 Lessons should be learnt from the mistakes of firms over the last thirty years to build a highly-differentiated organisation (indeed almost the polar opposite of most peers) with strong foundations fit to last for the next thirty.
London, UK (PRWEB UK) 7 March 2013
The open letter written by Sam Instone, Chief Executive Officer of AES International, comes at a time when the financial services industry is undergoing rapid and fundamental changes. In a marketplace that is being shaped by increased levels of compliance, higher customer expectations and professional standards, Instone believes that there is a need for many advisers to adapt their professional strategies, or risk being left behind.
The multi-award-winning advisory firm puts professionalism, integrity, and client outcomes at the heart of its business. Through these core beliefs, AES International is seeking to increase the de facto standard of client and adviser outcome to bring greater benefits to both, and transform the industry in the process. Aware that there are other advisers and businesses that share these fundamental beliefs, AES has invited both advisers and advisory firms to join it in endorsing a three point business proposition.
This letter follows AES' recent adviser recruitment drive as the organisation actively seeks to recruit new members, following recognition as the fastest-growing financial services providers in both 2011 and 2012.
For a full version of the open letter, please visit: http://aesinternational.com/knowledge-tools/news-articles/ceo-sam-instone-writes-to-international-advisers.
About AES International:
AES is the fastest-growing UK financial services business for both 2011 and 2012, as recognised by the Sunday Times Virgin Fast Track 100.
AES International is the trading style of a multi-award-winning financial services group that is licensed for investment and insurance business in over 33 jurisdictions worldwide and is owned by AES International Global PLC.
The company's approach is strongly differentiated from its peers. As multi-award-winning independent specialists with a global perspective, AES seeks to export UK best practice into the international marketplace, focusing on quality; both in terms of the advisers they recruit and the service they provide. Their values-driven approach is reflected in their unique Partnership Charter, which brings peace of mind and security to partners and clients alike.
AES International seeks to bring positive change to international financial services and specialises in multi-jurisdictional, cross border, inpatriate, expatriate, and non-domiciled insurance and investment services. This means they deliver professional services to international private client advisers, wealth managers, and other financial services firms who serve internationally mobile professionals, offshore clients/trusts and the expatriate sector.
The firm delivers three market leading value propositions to those intermediaries and businesses with whom they partner. These enable their partners and agents to help their respective clients understand, build and protect their assets.
Specialities:
International Wealth Management, Protecting your Family and International Insurance, Investment Services, International Pension and Retirement Planning, International Financial Planning