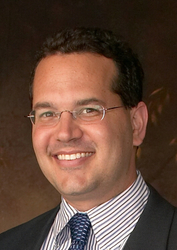 My patients are more often asking for an increase in bra sizes larger than one cup
Fort Lauderdale, FL (PRWEB) March 25, 2008 -
Pump up the volume is one of the trends in breast implants and breast augmentation, according to South Florida-based plastic surgeon, Dr. Paul Wigoda. In bar lingo, it's, "give me a double," in plastic surgery speak, it's, "400 cc" - or better known as moving up breast sizes from an A or B cup to a full C or small D.
Breast Trends in South Florida

More than 50 percent of patients are choosing silicone filled breast implants versus saline
Women are going for the more natural look and feel of silicone breast implants
Aesthetically, women have less rippling effect with the results of Dr. Wigoda's silicone breast implants
Bigger is better in South Florida where women choose a large C, small D cup versus the Big Apple where women are more conservatively choosing a small or medium B cup
Biggest regret of patients: Should have gone bigger!
First signs of divorce: Women get breast implants and/or they do not tell their husband the real cost; they spread it across multiple credit cards and cash
Plastic surgery expert and The Aesthetics Institute owner, Dr. Paul Wigoda reports an increase in demand of larger breast augmentations over the past two years. As the second most sought after surgical procedure in 2007, breast augmentation - and in larger sizes - are on the rise.
According to the American Society for Aesthetic Plastic Surgery, American's spent $8.3 billion on surgical cosmetic procedures in 2007 - an 8 percent increase from 2006. People aged 35-50 had the most cosmetic procedures totaling 5.4 million or 46 percent of all surgical procedures.
"My patients are more often asking for an increase in bra sizes larger than one cup," said Dr. Wigoda. "The recent trend in South Florida seems to be 'bigger is better'. Two years ago [2006] my patients were asking for augmentation to a small or medium C cup and now most request a large C or small D cup."
About The Aesthetics Institute
Dr. Paul Wigoda is a Fort Lauderdale/Miami-based plastic surgeon and owner of The Aesthetics Institute. He is a board certified plastic surgeon and is a member of the American Society of Plastic Surgeons, the Florida Medical Association, and the Broward County Medical Association. Recently voted the Best Cosmetic Surgeon in Fort Lauderdale, Dr. Wigoda specializes in breast augmentation, breast reduction, breast lift, liposuction, rhinoplasty, tummy tuck, facelift, brow lift, eyelid surgery, juvederm, radiesse, restylane, botox treatments, laser hair removal, spider vein treatments, and the "laser facial" wrinkle treatment.
To learn more about Dr. Wigoda and The Aesthetics Institute visit: http://www.drwigoda.com
Dr. Wigoda also offers plastic surgery consults at Me Day Spa in Miami Beach, his full service day spa offering services including hair styling, extensions, color, cuts, manicures, pedicures, and skin care including professional makeup, facials, glycolic treatments, mango peels, microdermabrasion as well as massage and medical spa services including laser hair removal, spider vein treatments, botox, and fillers. For more information visit: http://www.medayspa.com or call 305.534.6363.
The Aesthetics Institute Location:
1404 E Broward Blvd.
Fort Lauderdale, Florida 33301
(954) 463-7088
###