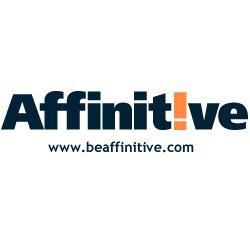 The marketing landscape has changed, and companies are realizing that consumers no longer want to be marketed at. They want to be engaged, empowered, and connected. They are, in fact, the ones in control
New York, NY (PRWEB) August 22, 2007
Affinitive, a pioneer and leader in word-of-mouth (WOM) and social media marketing and technology solutions, is proud to announce it has been engaged to develop its 100th community-driven marketing program, to support Ubisoft's upcoming video game title, Assassin's Creed™.
Affinitive's consumer-centric marketing approach, coupled with its industry-leading suite of social media technology platforms has generated brand advocacy, long-lasting consumer loyalty and measurable ROI for clients across industry sectors, including General Motors, The Nielsen Company, Cingular, Random House, Universal Pictures, American Skiing Company and THQ.
According to Affinitive Founder and President Bob Troia, word of mouth and social media strategies should be an integral part of any company's marketing mix.
"The marketing landscape has changed, and companies are realizing that consumers no longer want to be marketed at. They want to be engaged, empowered, and connected. They are, in fact, the ones in control," says Troia. "When we began preaching the concepts of 'word-of-mouth,' 'brand democracy' and putting consumers in control back in 2002, it frightened many executives. But now they understand that, whether you are a Fortune 500 company or an off-Broadway musical, the number one marketing tool at your disposal is a legion of happy, passionate customers eager to share their enthusiasm with others. The success of our clients' programs validates and underscores our commitment to providing innovative marketing and technology solutions."
Recent project highlights:
The Nielsen Company--Currently in beta, Hey! Nielsen is an innovative social media platform that is part opinion engine, part social network and part buzz tracker, helping The Nielsen Company reinvent the ways it conducts audience measurement by allowing consumers to become a collective voice of change.
American Skiing Company--Affinitive launched and managed MyA41, a program aimed at gathering, connecting and engaging American Skiing Company's "All for One" multi-resort season passholders, while encouraging cross-resort interaction and participation. The MyA41 program also allowed passholders to create and share social media (photos, stories, events, tips and videos), while facilitating two-way communication between passholders and resort staff.
General Motors--GM Insiders, an invitation-only community developed and managed by Affinitive, allows consumers to directly interact with GM employees, provide feedback and participate in market research, read up on the latest news and have access to exclusive content and opportunities not available anywhere else.
About Affinitive
Founded in 2002, Affinitive is a leading provider of word-of-mouth (WOM) and social media marketing and technology solutions that allow companies to engage and empower passionate consumers, cultivate long-lasting loyalty and generate awareness for their brands, products, services and causes. Utilizing a consumer-centric approach, coupled with a best-of-breed suite of social media technology platforms, Affinitive has developed and managed more than 100 innovative WOM marketing programs engaging hundreds of thousands of passionate consumers across industry sectors, including consumer goods, automotive, mobile/wireless, lifestyle brands, film, TV, music and video games. Headquartered in New York City with offices in San Francisco, Affinitive is a founding member of the Word of Mouth Marketing Association (WOMMA). For more information, please visit http://www.beaffinitive.com.
###