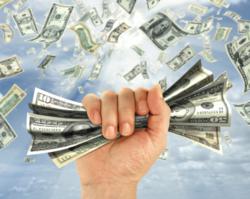 with the economy starting to improve, businesses are marketing more aggressively to the affluent market
Atlanta, GA (PRWEB) March 20, 2013
The response to the new database of affluent buyers that AccurateLeads recently unleashed was compelling. Four more data cards were added to make this the most comprehensive list of prosperous buyers available to marketers.
According to a recent report in the Luxury Institute, wealthy Americans plan to increase spending in all surveyed luxury categories compared to last year. The newly added data cards include affluent professionals, homeowners, women, and households with children. These additional files will open the door for businesses to offer their products and services to this lucrative segment of individuals.
The information displayed within the Affluent Buyers data cards can be used for a variety of goods and services. Each data card is segmented to help marketers target specific groups to increase return on investments. Additionally, the lists can be refined by geography and demographic selections to further enhance the certainty of the file.
Marketers can take advantage of sending a direct mail piece to the wealthy, or the option of email and telemarketing is also available. Direct mail is becoming more of an integrated strategy, but it still provides the backbone of any campaign, and should be utilized wisely.
The additional information on the affluent database was thoroughly researched to give businesses a finite alternative when appealing to high end consumers or professionals. AccurateLeads owner Mike Newton decision to add more categories to the Affluent Buyers was due to the increase of request for wealthy lists after the initial data cards were released. More importantly, Newton states, "with the economy starting to improve, businesses are marketing more aggressively to the affluent market."
Take advantage of the knowledge the sales team at AccurateLeads has when it comes to marketing specific groups. The experience and dedication put forth in efforts to attract certain markets is extensive and reliable.
AccurateLeads is a leading list provider of direct marketing services that help businesses grow their client basis. Founded in 1984, AccurateLeads has developed a unique process that helps businesses create an individualized multichannel marketing plan to stimulate growth and out brand competition.
For additional information feel free to call our toll free number: (800) 685-4787.