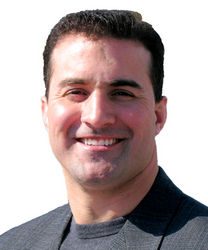 With a major talent like Rusty Lindquist joining our company, Agent Image will maintain a leadership position as we deliver game-changing technologies for online business ventures
El Segundo, CA (PRWEB) January 27, 2010
Agent Image, the real estate website design and development arm of The Design People, Inc. announced today that Rusty Lindquist has joined the company as Director of Product Management. Lindquist, former Vice President of Agent and Broker Products for Oklahoma City-based a la mode, Inc., is widely recognized as a marketing innovator credited with authoring some of the industry's most widely-used platforms and cutting-edge technologies.
On his new role, Lindquist offered, "The real estate industry is at a crucial moment in time, with strong external pressures, many of them centered on the agent's image. The disparity between rising consumer expectations for technology and the average real estate agents capacity to meet those expectations has created a gap that must be bridged for this industry to endure. Agent Image has always led the charge, through superior, custom design, in providing agents with website design quality consistent with what consumers have come to expect of leading brands. Now our goal is augment premier design with unprecedented technology to reestablish the agent's image as the authority in the real estate transaction. "
Vinny LaBarbera, President of The Design People, Inc., expressed enthusiasm for Lindquist's aggressive development strategy. "In 2010 and beyond, the pace of change will accelerate at an unprecedented rate. Our mandate is to anticipate the market and deliver viable and innovative solutions that resonate with our clients. With a major talent like Rusty Lindquist joining our company, Agent Image will maintain a leadership position as we deliver game-changing technologies for online business ventures."
Now in its eleventh year of successful operation, The Design People, Inc. currently operates three divisions: Agent Image, its real estate website design unit, imFORZA, specializing in Internet marketing and lead generation and The Design People Small Business, which specializes in website design and marketing services for small- and mid-cap enterprises. The company builds exceptional websites and offers its clients an array of results-oriented web marketing services across its operating units.
About The Design People, Inc.:
The Design People, Inc. is an El Segundo, California based web marketing company that specializes in website design, development and effective online marketing solutions for businesses of all sizes. For more information, please visit http://www.thedesignpeople.com or call 1-800-979-5799
###