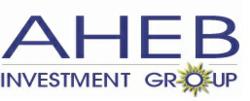 Manchester, UK (PRWEB) November 19, 2012
When it comes to penetrating new markets, a professional marketing strategy is essential. AHEB Investment Group provides assistance on the overall strategic outlook but also on more specific requirements such as budgeting, SWOT analyses of market conditions, identification and development of a marketing plan, selection of appropriate strategy, setting of business objectives and even measurement and monitoring of progress and performance.
AHEB Investment Group has been providing business consulting services for several years and is headed by an experienced team of financial experts with business and management skills.
Today, AHEB Investment Group launches a range of new services for businesses related to project management, further to demand from many of its clients. These involve the provision of full coordination, monitoring and management of all phases of projects, from initial concept, to overseeing through to completion. Another major new element of this service just announced is the complete management of all financial aspects of projects, including budgeting, cashflow administration and management to optimize the use of funds.
Over the last few years, AHEB Investment Group has also played an instrumental role in securing funding and investment opportunities for a large network of investors, clients and partners. Further to the growth of this network, the company now is now pleased to also offer a portfolio of businesses which are either available for purchase or seeking investment, as well as various investment opportunity projects. Many of these are in emerging markets as well as in more mature markets with huge potential such as China and Russia. AHEB Investment Group invites interested parties to contact the company in order to find out more information or to declare their interest in participating.
When presenting these types of opportunities which businesses for sale, AHEB will also provide potential investors with in-depth research into the markets in which the business operates, as well as a full evaluation of the investment opportunity presented. Once a deal is reached, AHEB will also play an instrumental role in terms of providing management support both in terms of strategy as well as operational management, thereby assisting in the transition period.
Companies seeking financial or business consulting and investors seeking such opportunities, can contact AHEB Investment Group in order to find out more.
The new business consulting and project management services are available with immediate effect from 19 November 2012.
About AHEB Investment Group
AHEB Investment Group was founded in 2008 aiming to provide professional support and consulting regarding financing to businesses of large and medium size but also start up enterprises. AHEB specializes in assisting the development of large commercial and industrial projects by offering financing solutions and advisory support. Successful projects include real estate developments, construction including large hotels, energy based projects covering power plants and oil rigs with other major purchases of ships and aircraft. AHEB's relationships with principal global and regional banking institutions assist businesses in arrangement of collateral via its network of investment partners. For further information about AHEB Investment Group, visit http://www.ahebgroup.com , email info (at) ahebgroup (dot) com or call + 001 347 4166069.