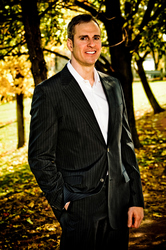 It's not really fair, as the Canadian arm of AIG is financially independent and profitable, but people still doubt
(PRWEB) January 15, 2009
Independent brokers give a big thumbs up to Bank of Montreal purchase of AIG Life Insurance. Since the bailout of the American insurance giant in September, there has been a cloud over Canadian policy holders and on sales of new AIG policies but that cloud is set to lift.
"AIG used to be one of our top sellers," says Lorne S. Marr, a top Canadian life insurance broker based in Markham, Ontario. "But since the bailout, despite their advertising, AIG sales are way down."
"It's not really fair, as the Canadian arm of AIG is financially independent and profitable, but people still doubt," explains Mr. Marr.
"The AIG life insurance policies are absolutely superb so I hope the Bank of Montreal keeps them on. BMO has promised us to maintain the broker network - we are one of the main assets they are buying so they should - so I look forward to being able to offer these same policies but backed by the Bank of Montreal."
Mr. Marr has written a detailed analysis of how the Bank of Montreal purchase of AIG Life of Canada affects insurance policy holders on his company website, LSMinsurance.ca.
With over $1 billion of assets, AIG Life of Canada has 300 employees in Canada and a network of 5,000 independent brokers. In fiscal 2008, The Bank of Montreal had a net profit of $1.97 billion on revenues of $10.2 billion with total assets of $451 billion.
Of the Canadian banks, after the merger only RBC will have a stronger life insurance division.
"We are breaking out the champagne," whoops Jack Bendahan of Toronto, another Canadian life insurance salesman who specializes in AIG of Canada policies and whose sales had been suffering from AIG solvency worries. "Bank of Montreal life insurance is a great new brand for us."
AIG Canada has an A+ rating with Standard and Poor. In September, AIG Life of Canada CEO Peter McCarthy reminded Canadians that AIG Canada well above minimim required levels. "AIG Life of Canada maintains assets, capital and surplus significantly greater than OSFI requirements (Office of the Superintendent of Financial Institutions for Canada). These assets, capital and surplus are in Canada."
If you'd like more information about this topic, or to schedule an interview with Lorne S. Marr, please call LSM Insurance at 905.248.4849 or e-mail Lorne at info (at) lsminsurance.ca
Lorne S. Marr Insurance Services Ltd. is a full service insurance broker offering life insurance and health insurance from Canada's top insurers in custom-tailored plans.
###