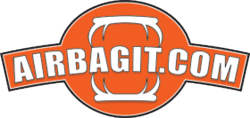 We offer these special databases to help our customers understand the best ways to get the most out of AirBagIt and Chassis Tech products. – Joe Morrow, AirBagIt
Mesa, Arizona (PRWEB) February 18, 2012
AirBagIt.com has launched a new online educational forum designed specifically to help customers understand the technically intricate world of towing kits.
Alongside its new, trendsetting "Knowledge Base 101" – which overflows with definitions and directions designed to help customers understand their new parts and get them to perform optimally – AirBagIt this week premiered its specialized "Towing Kits Knowledge Base," an in-depth exploration of towing kit installations and procedures.
"In any industry, on any level, even the best products have to be installed properly, or they'll never work," Joe Morrow, president of AirBagIt.com, said in a press statement issued today. "That means truly understanding every part's purpose and functionality before you even attempt to plug it in. We designed the 'Towing Kits Knowledge Base' to give customers that exacting level of detail and wisdom, so they'll be able to install our towing kits and get the best possible use out of them."
The "Towing Kits Knowledge Base" includes numerous photographs, cautionary tales about installation mishaps and one-on-one comparisons between customizable AirBagIt.com products and competitors' one-size-fits-all kits. Among other things, the database explains why it may be worth the time and effort to relocate exhaust or shock absorbers, why simply installing air springs on a truck won't necessarily make it run smoother and how AirBagIt.com's advanced Inboard Towing Kit installs inside the frame and over the axle, requiring only 30 PSI to lift (as opposed to 120 PSI with other brands) and still riding smooth.
Visitors will also find links to Off-Road Magazine and 8-Luds Magazine articles on AirBagIt's exclusive 4Link and Fifth-Wheel towing kits, real-life customer testimonials, customer videos showing the AirBagIt towing kits in action and more.
"We covered just about every part and product we carry in our 'Knowledge Base 101,' but we thought it was important to offer some additional knowledge when it comes to our towing kits," AirBagIt President Morrow noted. "Towing kits are among our most popular products, and we want our current and future customers to know exactly what sets them apart – and to understand that proper installation and maintenance is absolutely critical to their performance."
AirBagIt launched in 1987 as Ratical Tops, a maker of convertible tops for the popular truck brands of the day. In 1992, the company expanded its product lines to include air-suspension systems and other products. It incorporated that year as AIM Industries, producer of the AirBagIt and Chassis Tech brands.
AirBagIt has continued to expand its product lines – and topflight services, such as the "Knowledge Base 101" and "Towing Kits Knowledge Base" – during more than two decades of professional service. It received a patent in 2002 for engineering the first air strut to replace the original MaxPherson strut suspension system, replacing the MacPherson's coil spring-suspension with an air-bag suspension.
"We've always been about innovation," Morrow noted. "That's how we grew from those humble beginnings at Ratical Tops to the global leader in air-suspension kits. But AirBagIt is also about superior customer service. You can't just throw products out there and hope home mechanics understand them, so we offer these special databases to help our customers understand the best ways to get the most out of AirBagIt and Chassis Tech products."
For more information on AIM Industries or the AirBagIt and Chassis Tech brands call (800) 842-8789.
"If you need an air-suspension kit, a towing kit, a lambo door or other products to improve your vehicle's look or performance, AirBagIt.com has what you're looking for," Morrow said. "And now, thanks to great innovations like the 'Towing Kits Knowledge Base,' even amateur mechanics can better understand our products!"
About AirBagIt
AirBagIt has been the leader of aftermarket air-suspension kits since 1992. Along with the Chassis Tech line of products, AirBagit offers a full line of suspension kits, tow kits, spindles, lambo doors, 4Link kits, train horns and more. The Mesa, Arizona-based retailer ships over 3,000 packages each week and offers a 100-percent refund for unused parts returned within 30 days of purchase, plus a full warranty on all non-electrical parts for as long as the buyer owns them (and a 90-day warranty on all electrical parts).
For more information, interview and image requests contact VirtuosOnline at 646.770.0005/6.
###