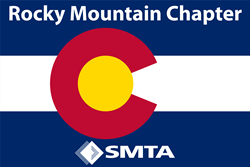 CRANSTON, R.I. (PRWEB) February 15, 2019
AIM Solder, a leading global manufacturer of solder assembly materials for the electronics industry, is pleased to announce their participation in the upcoming SMTA Rocky Mountain Expo and Tech Forum taking place on February 21, 2019 at Mile High Stadium in Denver, Colorado. AIM Solder will highlight its REL electronic solders and its new RX18 and CX18 cored solder wire.
REL22 is an award-winning, high reliability alloy with durability characteristics that double the reliability of SAC305 in harsh environments. REL61 is a low silver solder alloy that solves the process challenges associated with many other low/no silver solder alloys. AIM's REL alloys are available in paste, wire and bar formats and are engineered for reliability, usability, and cost effectiveness.
AIM will also feature its new cored wire solders, RX18 and CX18. The award-winning RX18 is engineered for automated soldering and promotes thermal transfer, fast wetting and reduces voids/skips. With an operator friendly, low odor/smoke formula, CX18 extends the solder tip life and leaves clear, minimal residues.
AIM will also showcase its full line of advanced solder materials, including its solder pastes, liquid fluxes, tin/lead and lead-free alloys. To discover all of AIM's products and services, visit the company at the SMTA Rocky Mountain Expo and Tech Forum for more information and to speak with one of AIM's knowledgeable staff members.
About AIM
Headquartered in Montreal, Canada, AIM Solder is a leading global manufacturer of assembly materials for the electronics industry with manufacturing, distribution and support facilities located throughout the world. AIM produces advanced solder products such as solder paste, liquid flux, cored wire, bar solder, epoxies, lead-free and halogen-free solder products, and specialty alloys such as indium and gold for a broad range of industries. A recipient of many prestigious SMT industry awards, AIM is strongly committed to innovative research and development of product and process improvement as well as providing customers with superior technical support, service and training. For more information about AIM, visit http://www.aimsolder.com.
Upcoming Events:
March 19, 2019 – SMTA Dallas – Plano Event Center, Plano, TX
March 20-22, 2019 – Productronica China, Shanghai, China
March 26, 2019 – SMTA Intermountain, Boise State University, Boise, ID