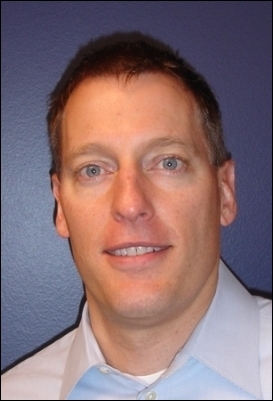 Using Clarity 6, AIMCO users still have an Excel-based interface, but they receive the benefits of truly unified processes and data consistency
Denver, CO (PRWEB) April 17, 2007
Brad Mauvais, Project Manager for AIMCO (Apartment Investment and Management Company), America's largest owner and operator of apartment communities, conducted an exclusive interview with Ron Powell and the Business Intelligence Network (http://www.BeyeNETWORK.com)]. In this interview Mauvais explains why AIMCO needed a performance management solution and describes why they chose a Web-based solution from Clarity Systems to feed property budgets, capital planning and payroll data into a centralized repository. He also highlights the benefits received from successfully deploying Clarity 6, Clarity System's corporate performance management solution, throughout their organization.
Since implementing the software, AIMCO has expanded their budget, adopted a forecasting system and accelerated the consolidation process with Clarity 6. "There is a level of efficiency we have realized by implementing Clarity 6 and it has allowed us to focus more on the operations rather than the process of getting the numbers where they need to be," says Brad Mauvais, Project Manager for AIMCO. "The tool is no longer a constraint. All of the data standards are maintained because everyone is entering their information into the same Clarity 6 template. There is more consistency with our data which means we can get our budget out much faster."
Prior to implementing Clarity 6, creating AIMCO's yearly budget involved spending three to four days emailing and consolidating spreadsheets from each of its over 1200 properties. It took the company over two weeks to roll the data into the system, and generally they would find segments of their business that were not included in the budget. After implementing Clarity Systems, AIMCO can now consolidate the data into Clarity to create their budget in under two hours.
"Many companies are now enjoying the benefits of corporate performance management, and AIMCO's budgeting challenges are familiar to companies everywhere," says Ron Powell, Cofounder and Editorial Director of the Business Intelligence Network. "Using Clarity 6, AIMCO users still have an Excel-based interface, but they receive the benefits of truly unified processes and data consistency,"
To listen to the interview, please click here.
"The Business Intelligence Network Solution Spotlights are intuitive dialogues with innovative solution providers, and these spotlights provide a cutting-edge introduction to the new products and services we know are of interest to the business intelligence community," says Powell. "The network publishes six newsletters serving more than 115,000 readers across a wide variety of industries, making us the largest newsletter-based information source for business intelligence, performance management, data warehousing, data integration and data quality."
About AIMCO
AIMCO is a real estate investment trust that owns and operates a geographically diversified portfolio of apartment communities through 20 regional operating centers. AIMCO, through its subsidiaries and affiliates, operates 1,256 properties, including approximately 216,400 apartment units. AIMCO's properties are located in 46 states, including the District of Columbia and Puerto Rico. AIMCO common shares are traded on the New York Stock Exchange under the ticker symbol AIV and are included in the S&P 500.
About Clarity Systems
Clarity Systems delivers superior corporate performance management software solutions, training, consulting and advisory services for financial budgeting, planning, reporting, consolidation and analytics to a large client base across North America and the United Kingdom. With a rich feature set, Clarity 6 is a unified application that offers the flexibility, security, and control needed to meet compliance requirements, make more informed business decisions, and ensure better corporate responsibility. Named as one of Profit's 100 fastest growing companies in 2005 and a Branham 300 top 100 IT company, Clarity Systems continues to experience a large growth in revenue, expand its client base, and lead the industry as the CPM solutions' specialist.
About Business Intelligence Network
The network's flagship site BeyeNETWORK.com leads the industry with up-to-the-minute news, newsletters, articles, executive spotlights, podcasts, expert-hosted channels and blogs. Experts include Claudia Imhoff, Bill Inmon, Craig Schiff, Colin White, David Loshin, and others. BeyeBLOGS.com is a business intelligence-specific community blogging site which provides an open forum about industry issues and challenges. BeyeSEARCH.com offers the first and only editor-driven directory and search engine specially built to serve this industry. BeyeRESEARCH.com provides research and case studies from leading authors and experts in business intelligence.
This press release is based upon information provided by the Company. The Business Intelligence Network does not independently verify statements made and has no obligation to update these statements after the date of release.
Contact:
Business Intelligence Network
Katie Rostermundt
262-780-0202
Contact:
Clarity Systems
Joanna Bonos
1-877-410-5070 ext. 250
# # #