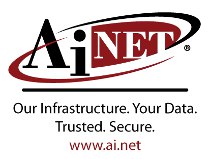 Major changes in play [with servers and virtualization] have forced us to dramatically innovate data center infrastructure.
Washington, DC (PRWEB) July 18, 2012
AiNET, an innovator in data centers, cloud services, and fiber networks, announced today that its CEO, Deepak Jain, will participate in a senior executive panel during the First Annual Data Center Investment & Conference Expo (DICE) in Washington, DC on July 24, 2012. The panel, entitled The Growing Cloud: What's Driving Data Center Demand, is part of a two-day event organized by BisNow.
Jain plans to discuss how advances in IT hardware and the virtualization software driving cloud computing is giving end users more freedom to migrate between providers and data centers than exists in the colocation model it is replacing. He also will elaborate on how data center and cloud providers must become more responsive to customer needs and provide additional value added services, including cybersecurity.
AiNET, which already owns two data centers in Maryland, recently announced it will launch CyberNAP™, a 300,000 square foot facility, the largest data center in the DC metro area. Jain will reference what AiNET is learning as it builds and equips this mega data center, including how to cost-effectively build and operate a data center in the cloud-driven environment of the next decade.
"As a data center owner-operator with a strong portfolio of cloud services, we have a front-row seat at the convergence of the servers and virtualization," said Jain. "Major changes in play have forced us to dramatically innovate data center infrastructure."
The DICE Expo is expected to draw some 500 participants from the field including real estate, data center development, and technology leaders.
Media is invited to attend the two-day conference at the J.W. Marriott hotel, 1331 Pennsylvania Avenue NW in Washington, DC. Jain's panel begins at 1:30 PM on July 24th. For more information on media passes please contact: Doug Anderson, doug(at)bisnow(dot)com.
For more information on AiNET and to request an interview with CEO Jain please contact: Darrell Tanno, AiNET, Darrell(dot)Tanno(at)ai(dot)net, 202-640-3932 or Aimee Stern, Stern Communications, aimee@sterncommdc.com, 202-744-5004.
About AiNET
AiNET® of Beltsville, MD is a leader in engineering, construction, and mission-critical technology operations and applications for Internet data centers and fiber optic networks supporting secure, critical applications. The 19 year-old firm currently owns and operates three SAS 70 Type II data centers in MD, including a certified TIA-942 Tier IV data center, and CyberNAP, the Washington, DC region's largest data center. All data centers are protected by AiNET's patented power protection technology. CyberNAP will open this quarter.
AiNET is a registered trademark of AiNET Corporation. CyberNAP is a trademark of AiNET.