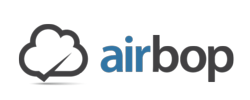 With AirBop, app developers have the freedom to incorporate any client side approach that they need. Whether they need to push 'tickle notifications' or broadcast a full 4k marketing payload, AirBop can handle it for hundreds of millions of devices
Winnipeg, MB (PRWEB) November 16, 2012
Adding push notifications to Android apps has so far been a time-consuming and costly undertaking for app developers. With the launch of AirBop.com, Android app developers can now add push notifications to their apps while reducing development and infrastructure costs. More importantly, they can get their app to market even faster.
AirBop is the first PaaS (platform as a service) application server for Google Cloud Messaging (GCM), which provides a full bare-metal GCM implementation. AirBop gives Android app developers 100% control over their push notification integration, along with a fully managed server platform that includes online messaging tools and device targeting.
AirBop was developed to be reliable and scalable, able to handle billions of Android devices. Built on a high-performance server stack, it automatically adjusts for load and has continuous data protection. With redundant performance monitoring checkpoints, users can be assured of quality of service.
"No matter what your push messaging needs are, from a massive marketing campaign to pushing 'tickle notifications', you can do it using AirBop," says company president Colin Adams. "AirBop handles all the registration details and gives developers the tools they need to address any messaging scenario. That way programmers can spend energy on their apps, not on creating and maintaining complicated messaging server systems."
AirBop offers unlimited push messages at all plan levels with price points that range from $0.002 to $0.01 per managed user/device depending on included plan features. Pro level plans include message scheduling as well as language, country and state targeting. Advanced plans offer a REST messaging API and street address radius geo-targeting.
Android app developers can visit http://www.airbop.com to learn more and get started with a free, no-risk account that includes 1,000 managed devices at no charge.
About AirBop Push Messaging Service for Android
AirBop is a trademark of Indigo Rose Software Corporation. Privately held, Indigo Rose has been creating software development tools since 1991. Our programming tools - including Andromo App Maker for Android, AutoPlay Media Studio, Setup Factory, TrueUpdate, and Visual Patch - have been used to reach hundreds of millions of users worldwide.