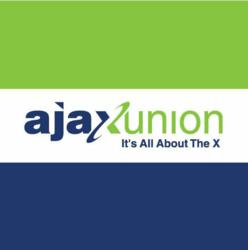 Any business eager to both expand their reach online and maximize their profit cannot afford to neglect the vital importance of blogging
New York, NY (PRWEB) March 06, 2013
Ajax Union, a leading local internet marketing company, is currently spotlighting its new Wordpress Fundamentals eBook. This complimentary resource offers business owners a useful insight into how this blogging software can aid in optimizing online reach, providing an itemized guide on blog creation, content composition, layout customization, and promotion.
"Any business eager to both expand their reach online and maximize their profit cannot afford to neglect the vital importance of blogging. A blog not only serves as an integral component of a search engine optimization strategy, it also equips businesses with a unique and relatable voice which allows a direct means of communication with their customer base. To that end, Wordpress is a great intuitive, free platform to utilize for successful business blogging. Not only is it easy-to-use, but Wordpress is also easily customized and compatible with social media," said Michael Andronico, author of the eBook and Agency Content Writer at Ajax Union.
Divided into five easily digestible chapters, the eBook provides both a general overview of processes of blog creation and maintenance. Chapter One clarifies the difference between establishing a Wordpress.com and Wordpress.org blog; Chapter Two provides a brief introduction to content creation using the Wordpress system; Chapter Three illustrates the process of customizing the visual layout of a Wordpress blog; Chapter Four sets out the steps for promoting blog content via social media channels; while Chapter Five makes clear the myriad benefits of blogging for businesses.
Ajax Union is an online marketing company based in Brooklyn, NY. Dedicated to helping small businesses maximize their online reach, the company offers a broad range of month-to-month plans designed to boost traffic and sales. These include PPC (pay-per-click) advertising, social media management, on- and off-site SEO optimization, as well as PR and reputation management.
To learn more about Ajax Union, its detailed online marketing strategies, free webinars, keyword tracking tools, and other resources, find the company online at http://www.AjaxUnion.com. A complete list of all downloadable eBooks is available via the company's homepage. Alternatively, speak with a customer representative by calling 1-888-660-2486. The SEO company can be found on several social media platforms including Facebook and Twitter, and also maintains a marketing blog.