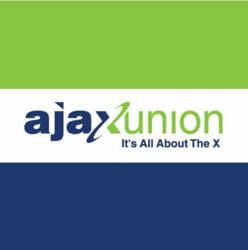 The narrower the keyword search is, the more likely a customer will purchase a product or service from your web page
New York, NY (PRWEB) March 30, 2013
Online marketing company Ajax Union offers several new on-site plans to boost search engine optimization for 2013, helping businesses enhance websites with unique and original content. With the intended goal of increasing a company's Google page rank and online traffic, Ajax Union's on-site content development team conducts thorough keyword research and implements relevant, keyword-rich content onto homepages, FAQ and informational pages, product pages, and contact pages. The company's team also provides detailed feedback on the progress of SEO efforts, keyword performance, and the competitive landscape.
"On-site optimization is equal parts writing and science. On the one hand, our SEO experts perform hours of research on relevant keywords for your pages, taking into account the search engine volumes and current Google rankings. We will also research the keywords that your competitors use in order to narrow the search results in your favor. The narrower the keyword search is, the more likely a customer will purchase a product or service from your web page. On the other hand, we will develop well-written, customized content for your pages, relating not only to your keywords, but to your overall mission statement as well," said Ajax Union's On-site Content Manager Matt Sieracki.
However, Ajax Union stresses the risks of overusing relevant keywords on web pages and creating lackluster content. If a company simply inserts a selected keyword into every other sentence, Google and other search engines will read these web pages as spam. In turn, these frequent occurrences of keywords will likely damage a company's overall search rankings. Ajax Union performs a high level of keyword research in order to determine which relevant words have the highest search volumes per month, and a company's current rankings for each keyword. During the first three-months of any SEO-based online marketing plan, Ajax Union works to push a company's webste higher up in Google page rank.
The AnewB marketing plan offered by Ajax Union, available online at http://www.AjaxUnion.com/services/anewb, not only offers on-site optimization services, but also includes article marketing, business blogging, social networking, online bookmarking, directory listings, and more. For more information about Ajax Union's on-site content development and SEO marketing plans, call Ajax Union at 1-800-594-0444 or visit the company online. Stay on top of informative news, marketing events, and weekly digital seminars by following Ajax Union on Twitter or becoming a fan on Facebook.