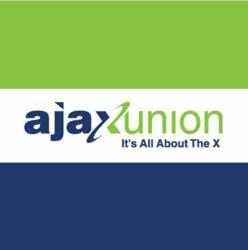 On GrowTime TV, we show our viewers proven strategies to improve the conversation in Internet marketing, one entrepreneur at a time.
New York, NY (PRWEB) March 24, 2013
Ajax Union, a boutique internet marketing agency based in Brooklyn, New York, introduces new episodes of GrowTime TV. The weekly web series features topics about business development and practices, online and traditional marketing, and technology. Available online at http://www.GrowTime.tv, the series features Ajax Union Co-Founder and CEO Joe Apfelbaum as the host and includes important information for entrepreneurs and business owners across various fields. Each episode focuses on a specific aspect of leading a business, from outreach techniques like email marketing to management tips about hiring the best types of employees. With examples from Apfelbaum's own experience and links and resources to support further discovery, GrowTime TV videos provide an effective starting point for anyone interested in learning about business practices.
GrowTime TV began in January 2013, and new webisodes are posted on the website each Thursday at noon. Currently, the series includes eleven episodes and numerous supplementary videos that cover topics in more detail. The latest GrowTime TV episode focuses on optimizing LinkedIn profiles for individuals that are looking to boost a professional presence online, as well as boost business through making pertinent connections. Previous episodes include advice on crafting an elevator pitch, tips for setting effective business goals, and introductions to the best CRM applications. Each month, the internet marketing agency chooses a new book as the GrowTime TV "Book of the Month" for viewers to enter to win a copy. To win the "Book of the Month," viewers can subscribe and share comments about each topic and video.
"Online marketing is one of the best things business owners can do to earn more customers and grow their companies. Without the right knowledge, however, it's easy to waste time and money on programs that won't work. On GrowTime TV, we show our viewers proven strategies to improve the conversation in Internet marketing, one entrepreneur at a time," said host and Ajax Union CEO Joe Apfelbaum.
The SEO company behind GrowTime TV, Ajax Union, provides many more resources and tools to help companies develop and optimize marketing strategies. The agency's keyword research tool, RankZen, has just undergone a series of upgrades and is now better equipped than ever to help site owners analyze the competitive landscape that surrounds important keywords. Ajax Union also offers a full suite of comprehensive internet marketing services such as SEO, social media management, press release distribution, and pay-per-click campaign management.
For more information about Ajax Union, visit the company's website or call 1-800-594-0444. The marketing team is also available on Facebook and Twitter.