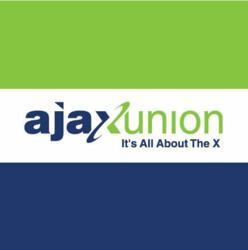 We invite all business leaders from New York to visit and build these types of invaluable connections.
New York, NY (PRWEB) March 03, 2013
Ajax Union, a boutique online marketing company based in Brooklyn, New York, will be hosting the latest in a series of monthly business networking events on March 12, 2013, from 6-9 p.m. The event will take place at Pranna, located at 79 Madison Avenue, New York, NY 10016. The networking event is an opportunity that allows business professionals throughout the city to exchange information and meet professionals from various local industries.
March's business networking mixer is a follow-up to the SEO company's February mixer, which enjoyed record attendance. Ajax Union began hosting networking events through the Business Events NY Meetup group seven months ago, filling both the guest list and waitlist at each mixer. Ajax Union's networking events allow business owners to make connections with other leading professionals. The group is available online at http://www.Meetup.com/BusinessEventsNY.
Attendees can become involved in new initiatives, discuss strategies, and plan future collaboration for mutual benefit. Participants who attend multiple networking events have the chance to build more long-term relationships and coordinate their business plans as new opportunities arrive.
"Our networking events have been a major success. Each month, more and more professionals from all over the city gather to meet and share information. We invite all business leaders from New York to visit and build these types of invaluable connections," said Executive Assistant and Event Coordinator Elle Spektor.
In addition to the monthly networking events, Ajax Union offers informative seminars about a wide variety of internet marketing topics. For interested individuals outside the New York City area, Ajax Union also hosts regular webinars, in which qualified experts on social media, search engine optimization, and online public relations share important tips and information.
The company's month-to-month contracts, reliable communication, and comprehensive services help businesses build their online identities and secure more conversions through focused optimization. Ajax Union also creates and shares tools for keyword research and other key aspects of online marketing. Representatives from the internet marketing agency will be on hand during the March 12th networking event to share advice and start conversations with businesses eager to explore online marketing.
For more information about Ajax Union's services, products, or events, visit the company online or call 1-800-594-0444. The SEO company is also available on Facebook and Twitter.