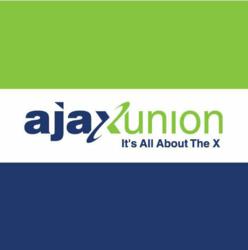 In addition to being highly targeted and immediately rewarding, Pay-Per-Click ads also have a very low cost per conversion.
New York, New York (PRWEB) March 15, 2013
http://www.AjaxUnion.com, an SEO NY company known for its dedication to helping small businesses thrive, has recently added a new FAQ to its website that outlines the benefits of Pay-Per-Click (PPC) campaigns. Available at http://www.AjaxUnion.com, the FAQ explains what PPC is and how it works, then highlights various techniques for running PPC ads.
Pay-Per-Click is highly targeted, with users being able to set the geographic location and time of day that ads should run. Because it is based on keywords, it also allows advertisers to ensure that their ads will be viewed only by those to whom they are relevant. In addition, PPC ads provide instant traffic, meaning that they can be displayed almost immediately after they are created. Though it takes up to six weeks to really see a positive return on investment and to track how campaigns are performing, Pay-Per-Click ads can start increasing traffic as soon as they are set up.
PPC ads offer an ideal blend of small business internet marketing. In addition to being highly targeted and immediately rewarding, they also have a very low cost per conversion. Businesses are only charged when their ads are clicked on, which helps them to significantly cut costs. Daily or monthly budgets can also be set per campaign or per multiple selected campaigns to ensure that there is no overspending. This is especially true if the account is managed by professionals like the ones at Ajax Union, who can monitor the campaigns to reduce costs and increase conversions.
Ajax Union offers a number of monthly Pay-Per-Click management plans. Its experienced and professional staff create campaigns and then monitor them constantly to ensure that each client is receiving the highest number of clicks and conversions at the lowest possible cost. The company's PPC team can create unique ads and campaigns for special events and promotions and utilizes tools like Google Analytics and keyword research software to help find profitable new keywords.
"Pay-Per-Click embodies everything that is great about the internet. It's highly customizable and flexible, making it ideal for those catering to a niche market. They offer instant traffic, so that you don't have to wait to see results. Best of all, it's extremely affordable so that even small businesses can take advantage of all it has to offer. We strongly encourage business owners to read our FAQs to see how PPC can make a difference for them," said Joe Apfelbaum, CEO of the SEO NY company.
To find out more about Pay-Per-Click and how Ajax Union's PPC management plans can help small businesses increase their bottom line, visit the company's website or call 800.594.0444. The small business internet marketing agency can also be liked on Facebook or followed on Twitter.