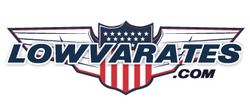 I looked up to him and have often said to myself during decision making times, what would Mark do?
Lehi, UT (Vocus) October 31, 2010
A dedicated Alabama Senior Airman served his country loyally and recently gave his life in the line of duty.
29-year-old Mark Andrew Forester was a part of the 21st Special Tactics Squadron fighting in Afghanistan when his life was taken on September 29, 2010.
The military organization LowVARates.com donated $250 to support fallen special tactics soldiers' families. The donation was made in the name of Mark Andrew Forester to the military nonprofit organization Special Operations Warrior Foundation for his honorable service in the U.S. Air Force.
Forester joined the Air Force in 2007 and was stationed in North Carolina at Pope Air Force Base starting in September of 2009. He had been deployed to Afghanistan since April of 2010 and ultimately gave his life serving our nation.
Forester was very close to his family and left behind his parents, Ray and Pat, his three brothers, Thad, Joseph, David and his sister, Terri.
Forester was awarded the Bronze Star with Valor for his heroic actions and was posthumously awarded the Purple Heart.
His older brother, Thad Forester, always looked up to his younger brother and said a good portion of his life was shaped by how Mark lived.
"I looked up to him and have often said to myself during decision making times, what would Mark do?" Thad said. "He figured out his mission early in life, followed that and magnified his duty in every aspect of his life."
Forester was a dedicated service member and determined to serve his country well. Those close to him described him as fearless, completely honest, and possessing the unique ability to stay calm in stressful situations.
"Many people go through life working a job they don't enjoy and end up not being happy with their life," Thad said. "Mark knew his mission and accomplished it without fear."
The $250 donation will raise awareness for the Special Operations Warrior Foundation and soldiers like Mark Forester. The organization focuses on providing full scholarship grants and educational/family counseling to the surviving children of special operations personnel.
David Forester, Mark's older brother, recently participated in the Special Operations Warrior Foundation "Walk for the Fallen" in behalf of his brother on October 21st. The participants walked about 860 miles from Lackland Air Force Base in San Antonio, Texas to Hurlburt Field in Ft. Walton Beach, FL.
ABOUT LOWVARATES.COM
For the past 20 years LowVARates.com has been dedicated to serving Alabama's veteran homeowners. We specialize in providing Alabama VA loans to qualified veterans for mortgage purchases and refinances. These loans provide lower interest rates and monthly payments than other traditional or conventional loans.
VA loans are currently the only program left that allows no-money-down loans providing a secure mortgage option guaranteed by the Federal Government. Our professional staff and loan officers will assist you to lock in low interest rates and take advantage of the unique opportunity provided through VA loans.
# # #