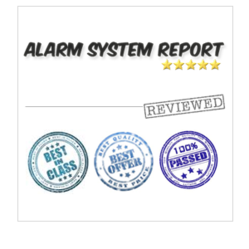 A few simple tips can really help deter burglars during the holiday season and consumers need to be aware of the higher levels of criminal activity during the season.
Chicago, IL (PRWEB) November 24, 2012
While holiday shoppers are busy at home wrapping presents this holiday season, it's entirely possible that a criminal may be casing their house and deciding how to steal them. According to Federal Bureau of Investigation statistics, a full quarter—or about 500,000—forced entry home burglaries happen during the holiday season (defined by the period of time from Thanksgiving to New Year's Day). And while violent crime has been headed down in recent years, property related crime is on the rise.
Another cause for the increase in home burglaries during the holiday season is the large amount of travel families engage in during this period. Many homeowners leave their homes empty for several days—sometimes even weeks—to visit relatives or to escape the cold and vacation in warmer climes. Criminals see such unattended homes as opportunities that are too good to pass up.
For home owners concerned about their home and family's safety, there are a number of simple steps they can take to deter potential robbers from choosing their homes as a target.
1. Home owners that are traveling, even if it is only for a night or two, should not leave any obvious signs that they are away from home. For example, they should not leaves notes to place packages someplace other than at the front door, nor should they change the message on their home answering machines to indicate that they are traveling and may not return messages promptly. And any statuses, messages, photos, or other information on Facebook or other social media sites concerning their travel plans should be limited to friends through the site's privacy controls.
2. Strangers knocking on doors can sometimes be a sign of a potential robber casing a home. Homeowners should refrain from answering the door if a strange looks suspicious, but they should also make noise, turn on lights, or take other measures to ensure the person knows that someone is home.
3. Leaving an emergency house key outside the home is a tempting convenience, but it is not recommended. Homeowners should either consider leaving an extra key with a trusted neighbor or installing a garage access keypad if they have a home security system installed.
4. Deliveries, paper, and mail accumulation is a clear signal to burglars that as a house is empty. Homeowners should coordinate with their neighbors and/or post office and newspaper companies to assure that their doorway and mailbox are kept free of packages, papers, and letters while they are away.
5. Since burglars are most likely to strike at night under the cover of darkness, homeowners should leave outside lights on or install motion-sensing lights. Many top alarm system companies also offer audible warnings that tie into motion-sensing lights.
6. Home owners with home security systems should call their service providers to see if they offer cellular or Internet based home monitoring options. Many of the top alarm system companies have free or low cost apps that allow homeowners to receive instant security notifications and to access a live video stream of their property.
About AlarmSystemReport.com
AlarmSystemReport.com specializes in researching and reviewing home security and alarm products and service providers. The company offers detailed home alarm system reviews, as well as other helpful information and recommendations from security industry experts on traditional, DIY, cellular, and wireless home alarm systems.
###