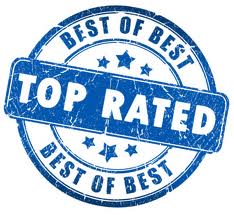 Choosing the best alarm system starts by doing research and learning about each company. We recommend that all consumers do their homework before purchasing a home alarm system.
Boston, MA (PRWEB) March 16, 2013
While most homeowners and renters agree on the importance of a home security system, it can be a difficult task to select a home security company to provide the monitoring for security equipment. Websites like AlarmSystemReport.com, a website offering home alarm system reviews can be a valuable tool to use before selecting from the vast number of alarm systems companies on the market. Sites like AlarmSystemReport.com provide unbiased reviews and price comparisons of top companies like FrontPoint Security and LifeShield security reviews, to help consumers prior to deciding on a company.
Even prior to comparing home alarm companies on a website such as AlarmSystemReport.com, there are a few tips consumers should keep in mind when it comes to selecting a company.
1. Price is often a top concern for many homeowners installing a security system. Compare the prices of various companies, and look for deals and coupons prior to selecting a company. Many companies offer specials throughout the year, so a site like Alarm System Report is a good way to monitor for the best deals from various companies. Another good way to find the best price possible in a particular area is to get at least three different estimates from local companies, after narrowing the choices down to the top three. Compare not only the prices but also the features and services offered by each company to make not only the safest but also the most economical choice.
2. Look for a company that offers a warranty of at least a year on all products and services. If products or installation is defective, it's important to find a company that will work to correct the problem.
3. Look for companies that offer extra protection such as fire and carbon monoxide monitoring. The price difference is often marginal when a system is already being installed, and these added protections can save the lives of the residents of a home, in an emergency situation.
4. Speak to local police to learn how long the response time typically is after an alarm monitoring company places a call. It's also a wise idea to ask about the cost of fines for false alarms.
5. Ask potential alarm companies what a home should be equipped with, to use their services. Even with the growing popularity of cellular alarm systems, a landline may be necessary for installation, and since more and more homes are not equipped with working landlines these days, this can be a problem to keep in mind.
6. Ask potential companies where their monitoring center is located. Many home alarm companies have monitoring centers that are located in other states, which may not be optimal for some consumers.
7. Look for a company that offers free relocation. There are a number of home alarm companies that will relocate security equipment for free, and this can be a valuable addition, particularly for residents who move often.
About the Company
AlarmSystemReport.com is a website that provides unbiased reviews of home security systems. The site also provides discount and coupon information for consumers. The site reviews all top brands, including Vivint reviews and ADT security systems.