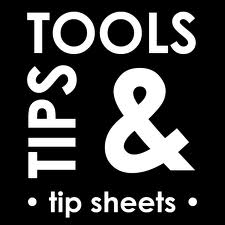 It's very important to test a security system on a regular basis. Failing to do so, could be a life or death matter.
Seattle, WA (PRWEB) March 05, 2013
Many people have alarm systems in their homes, but the systems may not be in proper working order. This could mean if an emergency did occur within the home, the alarm may not sound at all, or it may not notify the monitoring company. For individuals who have an alarm system within their home, proper maintenance is important not only for safety, but also to ensure the person is getting the best value for their money. A great way to maintain an alarm system is to perform regular tests. In fact, alarm system companies encourage all owners of alarm systems to perform these regular checks on systems.
Alarm System Report, a site offering reviews and comparisons of top alarm systems, including Protect America reviews, reviews of Vivint Home Security, and Lifeshield reviews, offers the following tips to test an alarm system properly.
1. Speak with a representative from the alarm company, and read the system manually carefully. Manuals will generally have detailed sections to help residents test systems properly, without triggering a false alarm. The manual is one of the most important aspects of having a home security system, and it should be read and understood prior to using any system.
2. It is best to test during workday hours, to avoid bothering neighbors with the sound of the alarm system. It's also a good idea to keep children and pets in mind, who may be sensitive to the loud noise of the alarm being set-off.
3. Alert the alarm company that the system is being tested. Alarm companies generally have a protocol for handling tests of systems, and the representative will give any instructions that may be needed during the test. The company will often place the account on a test setting for a pre-determined amount of time, and alerting the alarm system will help to avoid fines and inconvenience from a false alarm.
4. It is advisable to perform a monthly test. Most alarm system companies recommend the system is tested on at least a monthly basis.
5. Make sure every door and window throughout the house is locked and secure before testing the system.
6. Test each sensor. Prior to beginning a test, the person doing the testing should know the location of each sensor. Each sensor should have a strong signal, and an alarm should sound for each individual sensor area. In addition to walking in front of motion detectors, open each individual door and window during this time.
7. Allow alarms to sound for no less than 30-45 seconds for each sensor area. Most alarm equipment has delays, which means the sensors will not send signals to the monitoring company until at least 30-45 seconds have passed.
8. After testing the alarm, always remember to call the alarm company and have the test status removed from the account. The alarm company will also be able to relay the test signals received, to ensure all signals from the testing process were properly received.
About the Company
AlarmSystemReport.com provides up-to-date, comprehensive reviews of top home security systems and equipment. The site is a free, unbiased resource for consumers to make informed security decisions prior to purchasing a system.