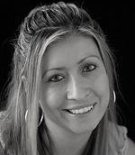 Honolulu, HI (PRWEB) June 10, 2013
Maui'd Forever is one of Hawaii's few full service, all-Hawaiian Islands wedding planner and coordinator. Founded in 2003 by entrepreneur Mark Steffan, the company operates on the Hawaiian Islands of Oahu, Maui, Kauai and the Big Island of Hawaii. They do over 400 weddings and vow renewals annually.
Although there are No All Inclusive Resorts in the Hawaiian Islands in the likes of a "Sandals" or "Club Med", Maui'd Forever found a strong demand for this type of service. That is why they decided to create custom packages that can include round-trip airfare, accommodations, a rental car, the wedding, a reception if needed and all the fun activities Hawaii provides. All of that is done with a nice discount.
Maui'd Forever owner Mark Steffan is also the chief marketing staff person for the company and he noticed that there were a large number of Google search queries for the "all inclusive wedding in Hawaii". Mark also had potential clients ask him for an all inclusive option. Knowing that there was not a resort that was capable of making it happen, Mr. Steffan decided on creating his own.
The Maui'd Forever program uses the largest provider of travel to the Hawaiian Islands, Pleasant Holidays for the travel package part of things. They have a meet or beat guarantee so they are able to provide their clients with some of the best travel deals and the most options. These packages can use any number of airlines and accommodations giving potential clients a great deal of choice.
The wedding and vow renewal part of the package is of course done by the wedding coordinators at Maui'd Forever. A variety of packages and choice of location, minister, photographer and more make these competitively priced weddings very affordable. Packages start at only $299.
The reception if needed is done by experienced caterers or can even be set up at a restaurant or even a public luau. If it is just a couple eloping, they offer a private gourmet dinner for two done beach-side at sunset with full linens and silverware and accented with tiki torches for ambiance.
The last part of most all inclusive packages is the ability to participate in any number of local activities. Maui'd Forever has teamed up with Tom Barefoot Tours of Hawaii to provide activities, advice and discounts. Actually, Mr. Steffan considers this to be a better option that his clients can participate only in what they want to do and when.
To get a quote for this new program, Maui'd Forever has created a client intake questionnaire that asks for departure date, airport, return date, island choice, wedding and vow renewal details and the types of activities the client prefers. This information can also be given to Mr. Steffan or his lead wedding coordinator Lisa Makaneole.