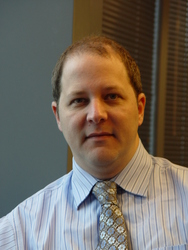 "Marston's management skills and Internet Marketing insights are a great addition to our Company."
Seattle, WA (PRWEB) November 17, 2010
All Star Directories, one of the Internet's fastest growing publishers of online and career school directories, is proud to announce a key leadership appointment with Marston Gould, who has taken the role of Vice President of Marketing.
As Vice President of Marketing, Gould will create and lead marketing strategies to drive ongoing profitable growth.
"Marston has been working with us as Interim VP of Marketing for nearly three months, and has already demonstrated his ability to take All Star's Marketing organization, analytics platform, and business strategy to the next level," said Doug Brown, All Star Directories President and CEO. "Marston's management skills and Internet Marketing insights are a great addition to our Company."
Gould brings more than 10 years of executive and strategic consulting experience to his role at All Star, including a strong record of developing and implementing innovative digital and traditional programs that have resulted in significant revenue and EBITDA growth in both B2B and B2C ecosystems. Prior to joining All Star, he held senior positions in Marketing including Vice President Marketing and Director of Interactive Marketing and CRM with companies like NASA, Alaska Airlines, eMaven and most recently Classmates.com.
"All Star Directories greatest asset is its talented pool of employees who work together collaboratively towards a common goal while ensuring optimal workflow, accuracy and best practices," said Gould. "I am very excited to be joining the All Star Directories team and I consider it a privilege to help lead the marketing efforts behind such an esteemed company and look forward to pursuing the opportunities that lie ahead."
Gould earned his undergraduate degree in Aeronautical Engineering from Purdue University, and MBA from the Darden Graduate School of Business at the University of Virginia.
About All Star Directories
All Star Directories, Inc. is one of the Internet's fastest growing publishers of online and career school directories matching millions of highly qualified prospective students with the schools that best meet their education needs. Recently, Inc. Magazine ranked All Star among the fastest growing companies in the country, and the Puget Sound Business Journal has recognized the company as one of Washington State's fastest growing companies for seven consecutive years. From leading research institutions to fast-growing online and for-profit schools, nearly 800 featured schools representing close to 60,000 programs trust All Star Directories as the authority in online student marketing. The All Star network of sites focuses on a wide range of fields, including All Allied Health Schools, All Art Schools, All Business Schools, All Education Schools, All Psychology Schools, All Criminal Justice Schools, All Computer Schools and All Nursing Schools. Please visit http://www.allstardirectories.com or call 1-888-404-8043 for more information.
###