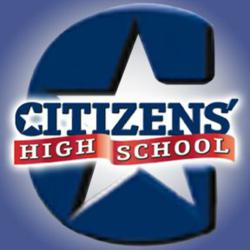 Families that have never before considered homeschooling are now looking for options and the best ways to ensure that their children and teens get a good education, in a safe environment.
Orange Park, FL (PRWEB) March 30, 2013
In light of the recent tragic gun violence in schools, and the prevalence of bullying, more and more families are turning towards educating their children at home, according to Andrew Mcloughlin, Citizen's School Regional Manager. Homeschooling, where the parents teach their children from a designed curriculum is one option; however, distance education diploma programs provide parents and students with viable alternative. Citizens' School offers a distance education program so that students can earn their high school diploma, not just a GED, from the safety and comfort of their home. Mcloughlin adds "Today, colleges seeking applicants, and businesses seeking employees, are looking for more than a GED, they want individuals that have successfully completed high school and earned their diploma."
Many parents are finding themselves in situations where they are afraid to send their students to school, and students are increasingly aware of potential violence. Mcloughlin goes on to say that "every week there are reports of students bringing weapons to school, threats to schools and specific students are prevalent on social media, and students and parents simply do not have faith that school systems can keep their children safe 8 hours a day." Families that have never before considered homeschooling are now looking for options and the best ways to ensure that their children and teens get a good education, in a safe environment. Bullying, sexual assaults, threats of violence against schools, and gun violence on school campuses are reality today and it is the parents' responsibility to ensure that their children receive a good education in a safe environment, leading many to choose homeschooling as the only viable option.
Parents with no prior teaching experience have a difficult time envisioning how they will be able to educate their children. However, there are solutions. Homeschooling that incorporates a tried and true and accredited home study high school diploma program allows students to work at their own pace to complete courses on their schedule. Many students find they can accelerate through courses earning of their degree months, or even a year or more quickly than in if they were in a traditional high school. Citizens' School diploma program allows students to work at their pace; some 12th grade students can complete their senior year in as little as 4 months. Courses include English and Language Arts, Foreign Language, Mathematics, Science, Social Studies, Business, and Life Management.
It is not just the parents and students that are concerned with bullying and gun violence that are turning to distance high school diplomas, but also students that wish to fast forward their high school career and earn their high school diploma sooner. This can be for a number of reasons including early admittance to college or trade school allowing them to jumpstart their education and careers. Since coursework is self-paced and students are encouraged to progress as quickly as they can, they can earn their accredited high school degree in a fraction of the time, allowing them to pursue early college admissions, learn a trade, and other opportunities. While parents cannot physically encase their children in a cocoon to protect them, they can make a choice to limit their children's exposure to the violence that is prevalent in schools today.
About Citizens' School
Since 1984, Citizens' High School has been accredited by the Accrediting Commission of the Distance Education and Training Council, the nationally recognized accrediting agency for distance education programs. For nearly 30 years, Citizens' School has been providing their students with the highest quality and affordable distance education high school graduate program available. They are committed to helping their students successfully earn an accredited high school diploma. The high school diploma program offered by Citizens' School provides students with the opportunity to earn their degree quicker by allowing students to learn and study at their own pace. Faculty members are engaged in their students' success and are available to answer questions and provide extra help when needed. Citizens' School students do not learn in a vacuum; programs are individualized instruction for each student with direct interaction between students and faculty.
###