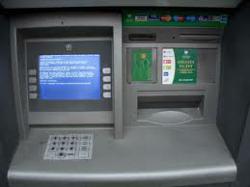 This comprehensive software is now available for the first time for affiliates to use to expand online income.
Seattle, Washington (PRWEB) March 21, 2013
Amazon is the largest U.S. retailer and has built a stable network of affiliate sellers. A new software program has been released with bonus offers to provide affiliates with faster and easier ways to generate Amazon sales. The Amazon Cash Machine bonus has been launched online to provide users of this software with expanded income generating opportunities. These bonuses are now among the largest ever released on the Internet for an Amazon affiliate product. The bonuses can be accessed from this page on the Amazing Cash Machine Co. website.
The affiliate network created by Amazon provides access to top products for individuals and companies to promote online. The larger than average commission structure for the Amazon Associates program is one of the reasons that many affiliates are a part of this network.
The new software available online is designed to remove the work involved in selecting products to promote. This comprehensive software is now available for the first time for affiliates to use to expand online income.
Selecting products to sell is part of the workload of being a top affiliate online. While consumers trust authority created by Amazon, a constant source of user traffic must be created and sent to each product page to receive a sale. One of the ways that the Amazon Cash Machine bonus offer online is helping affiliates is by creating a complete building kit for being an affiliate. Aside from the software tools provided, access to private member areas online are designed to help more affiliates reach greater sales success.
Part of the bonus now provided online is an eight-week Internet only class. This class is one of the first of its kind that explains the affiliate process and how to expand sales. This information is exclusive to this company and not found packaged with other offers or incentives online. Individuals or companies currently selling Amazon products and not reaching expected levels of success could benefit from the new software and bonuses released.
About Amazing Cash Machine Co.
The Amazing Cash Machine Co. is now distributing its new software product designed to help companies and individuals expand affiliate income from Amazon. This company is comprised of affiliate experts and training is provided to all users of the company software and products. This company provides online access to secure areas to help individuals and companies find the tools that can contribute to success aside from using company software. The Amazing Cash Machine Co. provides support and mastermind sessions with all users of its products to ensure that success rates are achieved by users.