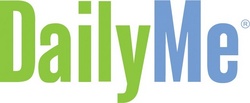 HOLLYWOOD, Fla. (PRWEB) December 16, 2008
Kindle is Amazon's portable reader that wirelessly downloads books, blogs, magazines and newspapers to a crisp, high-resolution electronic paper display that looks and reads like real paper.
Kindle users will now have the ability to subscribe to four DailyMe content feeds: DailyMe @Home covering home related (improvement) matters, DailyMe Monitor, a sampler of top stories across main news categories, DailyMe Better You, a novel publication about personal well being, and DailyMe Literati, featuring some of the newest and best reviews of books and literature. The DailyMe feeds may be found in the Amazon Kindle Store at http://www.amazon.com/s/ref=nb_ss_kinc?url=node%3D241647011&field-keywords=dailyme&x=17&y=18. Plans to increase the number of feeds available through Kindle in the upcoming year are in the works.
"Our feeds on the Amazon Kindle represent an important additional move by DailyMe to provide editorialized, hosted content 'whenever, wherever' to the growing news audience who prefers to get their news through popular handheld device. DailyMe recognizes the need by news consumer's to have choice and control over what, how and when they read their news and teaming with Amazon Kindle is another means of meeting that need. We are thrilled to have the opportunity to join forces with Amazon in Kindle's first year and greatly value the relationship," said Eduardo Hauser DailyMe's Founder and CEO.
To learn more about the Amazon Kindle, visit the Kindle store at: http://www.amazon.com/kindle.
About DailyMe, Inc.
DailyMe, Inc. (http://dailyme.com/corporate/custom_news.php) is a media and technology start-up offering both a user-centric news destination and a technology platform that publishers can use to enhance their news sites. The DailyMe destination takes a three-pronged approach that lets users select the specific types of content they wish to read, view stories popular among the DailyMe community of readers, or see the most interesting news of the moment as selected by DailyMe's editorial team. DailyMe aggregates its content from top-tier publishers around the world, with additional benefits including multiple delivery options and the ability to read full-length articles entirely within the DailyMe domain. By connecting news media, news consumers and technology, DailyMe has created a powerful platform and an unparalleled news experience for users globally. DailyMe is a free service.