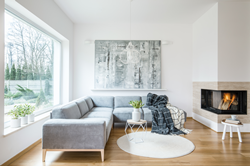 We have a stellar line-up of speakers for our event this May and Mike Murphy will be a highlight for property managers.
Emeryville, CA. (PRWEB) April 08, 2019
RedAwning, the world's largest collection of vacation properties, today announced that Mike Murphy, Head of Alexa Smart Properties at Amazon will join the line-up of speakers at RedAwning's first Partner Conference in Sonoma in May. RedAwning has teamed up with Amazon Alexa for Hospitality to develop the RedAwning Smart Concierge for vacation rentals. Murphy, a co-founder of Amazon Channels will give attendees an exclusive update on Amazon's Alexa for Hospitality technology and the company's role in the Vacation Rental of The Future.
"We have a stellar line-up of speakers for our event this May and Mike Murphy will be a highlight for property managers eager to get insights into how this industry leader plans to extend their technology and merchandise strategies into the hospitality space," said Tim Choate, Founder and CEO of RedAwning. "RedAwning has teamed up with Amazon to bring our property manager partners technological guest enhancements like the Smart Concierge, a pre-programmed Echo device that will make their businesses easier to run and their properties more pleasant to stay in. The device will be in all attendee rooms at the conference for testing. We are thrilled that Mike is joining us."
The RedAwning Partner Conference will be held May 8-10, at the Fairmont Mission Inn and Spa and is offered free to RedAwning property managers on a space available basis. It offers an unprecedented opportunity for RedAwning partners to meet with RedAwning's market management team, to attend a free Digital Marketing Workshop hosted by RedAwning's Digital Marketing Division, Blizzard Internet Marketing, and to learn more about RedAwning's ever-expanding suite of solutions including promotional programs, revenue management programs, online distribution strategies and book direct marketing.
To learn more about the event, visit visit http://www.redawninggroup.com/events/redawning-partner-conference
To learn more about the RedAwning group, visit http://www.RedAwningGroup.com
To learn more about the RedAwning Collection and Destinations visit http://www.redawning.com
ABOUT REDAWNING
RedAwning is one of the world's largest branded collection of vacation properties offering a comprehensive layer of solutions and support with every stay, including 24/7 guest and property manager support services, complete marketing, distribution, and reservations management solutions, digital solutions incorporating Google-integrated ads, and a full range of additional technology and service innovations. With over 100,000 unique properties in over 10,000 destinations, RedAwning has served over 550,000 travelers to date and continues to expand on being the broadest single point of access to the largest network in the world for alternative lodging. RedAwning is a leading supplier of vacation rentals to every major online travel booking website including Booking.com, Expedia, HomeAway/VRBO, Flipkey/TripAdvisor, and Airbnb. RedAwning also operates a number of exclusive vacation property booking websites, including Perfect Places, VaycayHero, LeaveTown, TravelPro Rentals, and RedAwning.com.
RedAwning has been a leading innovator in the vacation rental industry since 2010, with a mission to redefine the customer journey for guests, hosts and managers and to drive new approaches that make the booking and stay experience more consistent, easier, safer and better for all. The company is profitable, rapidly growing, and backed by Silversmith Capital Partners.
Since 2017, RedAwning has expanded its reach and services by acquiring Vaycayhero.com, PerfectPlaces.com, TravelProRentals.com, Leavetown Vacations, Jetstream by Leavetown and Blizzard Internet Marketing.
To browse the RedAwning Collection, please visit http://www.redawning.com
To learn more about RedAwning Group, visit http://www.redawninggroup.com