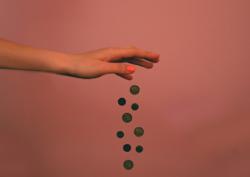 Consumers who find themselves mired in debt are serving the larger economy at great personal sacrifice.
EL SEGUNDO, CA (PRWEB) June 26, 2013
While the economy as a whole is rebounding, excessive debt remains a threat to financial security on the individual level. Spending is up, which is good for the economy, but GoBankingRates.com finds that how Americans are spending money is dismal in an investigation into why U.S. adults are so broke.
On Tuesday, the New York Times reported durable goods orders increased 3.6 percent in May, and the S.&P. Case Shiller composite index of house prices in 20 metropolitan areas gained 1.7 percent on a seasonally-adjusted basis. Consumer confidence regarding business and labor market conditions increased in June as well, according to the Times.
"All of these data points indicate we're well into an economic recovery," GoBankingRates managing editor, Casey Bond, commented. "That's excellent news for the millions of Americans who have spent the last several years struggling to regain financial stability following the recession."
However, recent data also shows the average American owes $47,000 in debt, with $1 trillion of the total debt load delinquent and close to $800 billion of it more than 90 days overdue, according to Daily Finance.
"Consumers who find themselves mired in debt are serving the larger economy at great personal sacrifice," Stuart Vyse, professor of psychology at Connecticut College and author of Going Broke: Why Americans Can't Hold on to Their Money, tells GoBankingRates.
"The economy runs on consumption, and as a result, personal savings is never mentioned because it is considered counterproductive and a drag on the economy," Vyse explains.
As part of their new investigation into why Americans are broke, GoBankingRates examined the leading causes of debt and of being poor. Among its findings, the personal finance resource determined that raising the minimum wage to $10 would pull 58% of the working poor out of poverty. Even so, poor savings habits among Americans drive continuous debt, thus identifying five reasons why Americans are so broke despite a recovering economy:
1. Lack of financial literacy education
2. No emergency savings
3. High inflation
4. Increasingly convenient payment methods
5. Large, long-term loans
In order to combat the factors sabotaging Americans from pulling themselves out of the debt cycle, Vyse advises cultivating a habit of saving. "The key is to make saving easy," he says, and recommends setting up having a certain percentage of deposits automatically diverted to a savings account. "This way, money is saved no matter what else happens, and it does not require a deliberate action on your part."
See full report here: http://gobr.co/56D
For questions about this report or to speak with a GoBankingRates editor, please use the contact information below.
About GoBankingRates.com
GoBankingRates.com is a national website dedicated to connecting readers with the best interest rates on financial services nationwide, as well as informative personal finance content, news and tools. GoBankingRates collects interest rate information from more than 4,000 U.S. banks and credit unions, making it the only online rates aggregator with the ability to provide the most comprehensive and authentic local interest rate information.
Additionally, GoBankingRates.com partners with a number of major media outlets such as Business Insider and US News & World Report to provide compelling and edifying personal finance content. Its expert editors have been featured and quoted on several premier finance websites like Yahoo! Finance, Forbes, The Street, Huffington Post and more.
Contact:
Jaime Catmull, Director of Public Relations
GoBankingRates.com
JaimeC(@)GoBankingRates(dot)com
310.297.9233 x261
###
Image Credit: Sophia D Photography via Flickr Creative Commons