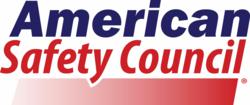 Orlando, Florida (PRWEB) March 22, 2013
Orlando-based American Safety Council announces the appointment of Jeff Pairan to the position of Chief Operating Officer for the company in addition to continuing to serve as the company's executive vice president.
"We consider ourselves very fortunate to have someone of Jeff's caliber and experience step up to lead American Safety Council," said Thomas P. Page, CEO of American Safety Council. "His proven strategic, operational and leadership abilities will position us to continue our broad diversification of products and services through the addition of new product lines and continued creation of strategic alliances such as those spearheaded by Jeff with Texas A&M University, the University of South Florida, the University of California San Diego, SIEMENS and The Travelers Insurance Company, among others," said Robert W. Proechel, President of American Safety Council.
"Since his arrival at the company in 2005, Jeff has been integral to the organization's growth and success," said Thomas P. Page, CEO. "His expertise has not only helped us stay at the forefront of an industry that is continually evolving, but, indeed, has allowed ASC to become an industry leader through in-sourcing of all capabilities necessary to fulfill ASC's obligations including content development, implementation of a proprietary LMS and biometric validation programs, and, importantly, a dedicated commitment to ASC-staffed 24/7 customer care."
The results of Jeff's efforts, especially in identifying and enabling key members of his management team, have allowed ASC to achieve a number of "firsts" in its industry including the nation's first OSHA Standards online courses and use of proprietary biometric validation in state sanctioned online traffic safety courses in the late 2000s. "As a result, all of our customers and public and private-sector partners have deeply benefited from his expertise, 'can-do' attitude and in-depth knowledge regarding the latest available options in support of their full-service requirements in ASC's authoring, development and hosting of online programs to meet not only our corporate client's requirements but also the day-to-day needs of our individual customers in a thoughtful and thorough manner," said Thomas P. Page, CEO.
Prior to joining American Safety Council, Jeff spent over two decades in transportation safety and licensure training programs including positions as president of Driver Training Associates, Inc., senior vice president of Naturalization Assistance Services, Inc. and, importantly, a 10+ year career at the Florida Department of Highway Safety and Motor Vehicles, where he honed his abilities to work in public-private partnerships including his service as a founding member of DHSMV's driver improvement curriculum evaluation committee, implementation of one of the first mobile driver license offices (Florida's FLOWmobiles) and management of a variety of driver licensing activities including field office supervision and certification of driver license examiners.
Mr. Pairan can be contacted at 800-629-4811 or jeff(dot)pairan(at)amersc(dot)com.
The American Safety Council pioneers e-learning solutions and provides alternative delivery method courses to over 750,000 individual users annually. ASC and its affiliated organizations offer online workplace and traffic safety training, governmental services and professional continuing education programs, in association with state and federal regulatory agencies and court systems.
For more information on American Safety Council products and services, visit the company website at http://www.americansafetycouncil.com.