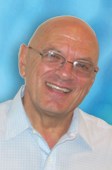 Santa Clara, CA (PRWEB) March 12, 2013
2013 Evans Analytical Group (EAG), the world's leading, fully integrated, independent laboratory network, providing high value expert analytical and testing services to a wide range of industries and end users, is pleased to announce Luis Ruzo as the Division General Manager of the EAG Environmental Fate, Chemistry and Ecotoxicology (EFCE) division.
Dr. Ruzo is a seasoned business leader with global experience in these market sectors. The three General Managers of Wildlife, PTRL West, and PTRL Europe will report to Dr. Ruzo. One of his top priorities will be the integration and alignment of Wildlife and PTRL business strategies. He will continue playing a role in exploring new client relationships together with the Division's business development unit.
Dr. Luis Ruzo comments, "I am excited about taking the leadership role in ECFE Division and my first priority is to communicate to our clients the additional value that they can expect from the unification of the three labs under one Division."
Prior to joining EAG, Dr. Ruzo served as a Professional Research Chemist and Co-Director of the Pesticide Chemistry and Toxicology Laboratory at the University of California, Berkeley from 1976-87 and then served as Managing Director & CEO of PTRL West from 1988-2012. Additionally, he has served on numerous editorial and advisory boards, including the Canadian National Research Council, EPA's Peer Review Board.
Dr. Ruzo holds a Ph.D. in Organic Chemistry from Michigan State University and conducted post-doctoral work at the University of Guelph and University of Amsterdam (Holland). Throughout his career Dr. Ruzo has focused on the transformations undergone by chemicals in the environment. He has published more than 100 articles in peer reviewed journals as well as giving over 60 presentations at US and international conferences.
Harry Davoody, CEO of EAG, comments, "We are confident that Dr. Ruzo will provide the leadership in cross pollinating the best practices of each of the Labs to make our EFCE Division the preferred development and testing choice for clients."
About Evans Analytical Group
EAG is the world's leading, fully integrated, independent laboratory network. EAG's Materials Characterization Division provides high value analytical services focused on surface analysis and materials characterization in support of high technology industries. The Company's Release to Production Division provides expert engineering service and support from chip tape-out to volume production in support of the electronics industry. EAG's Environmental Fate, Chemistry and Ecotoxicology (EFCE) Division provides analytical chemistry, environmental fate, metabolism and eco-toxicology services for agrochemicals, industrial chemicals, pharmaceuticals and animal health products. EAG has an international network of 21 laboratories and sites and serves more than 5,500 customers worldwide. http://www.eag.com
EAG is majority owned by Odyssey Investment Partners, LLC, a leading private equity firm with more than $2 billion in capital under management. Odyssey makes majority, control investments primarily in established middle-market industrial manufacturing and business services companies in a variety of industries. Further information regarding Odyssey Investment Partners can be found at http://www.odysseyinvestment.com.