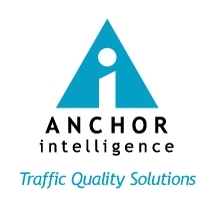 The Uninvited Guest: A Browser Hijacking Experience, Dissected
Mountain View, CA (PRWEB) October 15, 2009
Anchor Intelligence, the leading provider of click fraud and traffic quality solutions, today released the "The Uninvited Guest: A Browser Hijacking Experience, Dissected," which discusses browser hijacking and its impact on online advertising. The report includes a recording of an actual infection by the clean_pc_now.biz browser hijacking malware as observed and recorded by Anchor Intelligence. The report is issued in partnership with GenieKnows, LookSmart, and Technorati in an effort to help educate the industry on ways to avoid browser hijackers and minimize their consumption of ad spend this holiday season. The video and the full report are available here.
"Anchor Intelligence predicts the rate of browser hijacking infections due to malicious advertising will skyrocket as open ad exchanges and ad networks provide advertisers with increasing control over their creatives," said Ken Miller, CEO of Anchor Intelligence. "By sharing our insights into how and why browser hijackers are disseminated and utilized, 'The Uninvited Guest' will reduce confusion and enable cross-industry collaboration to prevent such fraudulent activity going forward."
"The Uninvited Guest" is the latest addition to Anchor Intelligence's continuing work to educate the online advertising industry on the issues of malvertising, click fraud, and traffic quality. The report provides background on browser hijackers, explains the means by which they are distributed and installed, and clarifies their role in malvertising. It also shares a video of a browser hijacker infection and takeover, as observed by Anchor analysts.
While reviewing publisher sites within a large-scale click fraud ring, which Anchor Intelligence exposed and shut down, Anchor analysts identified ringtonescatalogs.net as a distribution agent for clean_pc_now.biz, a well-known browser hijacker. Ringtonescatalogs.net served a purported Microsoft ad for Antivirus software, which launched a faux My Computer Explorer Window to "scan" the computer for viruses. By leveraging users' trust in Microsoft and their ignorance of malware, the malvertisement and accompanying scan enabled a drive-by-download of a browser hijacker. Once Total Security, the fake Microsoft software package, was downloaded and installed, the browser hijacker gained control of the computer. Ultimately, the browser hijacker attempted to trick the analysts into purchasing a subscription to Total Security, in order to collect their credit card information. Anchor Intelligence predicts that browser hijacking attacks will continue to increase and that malvertisements will become an increasingly popular infection vector for such attacks.
"Anchor Intelligence continues to break new ground with its in depth, of-the-moment reports," said Ted West, CEO of LookSmart. "As we approach the industry's biggest season, the browser hijacking report offers a timely, comprehensive analysis of browser hijacking in online advertising to help consumers, advertisers, and ad sellers protect themselves from these attacks."
"Browser hijacking is only the latest of an increasing array of nefarious online activities that threaten to undermine the very tenets of digital marketing," said Tim Hanlon, Managing Director of Publicis Groupe's VivaKi Ventures and Anchor Intelligence advisor. "Kudos to Anchor for continuing to shine a white-hot spotlight on these issues and helping architect solutions to tackle these nettlesome and very real problems."
"The Uninvited Guest: A Browser Hijacking Experience, Dissected" is available as a free download to qualified ad networks and members of the online advertising industry. For additional information, click here. Anchor Intelligence will also be present at ad:tech New York. Visit us at booth #2135 to learn more.
About Anchor Intelligence:
Anchor Intelligence Inc., headquartered in Mountain View, CA, is the traffic quality solutions provider of choice among ad networks, search engines, and advertisers from across the globe. Using Anchor Intelligence's ClearMark, the industry's first and only real-time traffic scoring system, industry players obtain the necessary intelligence to fight click and impression fraud, efficiently manage traffic sources, and capitalize on high quality clicks while maximizing advertiser ROI. For more information, visit: http://www.anchorintelligence.com. Follow us on Twitter: @AnchorIntel.
Media Contact:
Carrie Bourguignon
Product Marketing Manager
(650) 492-5747
carrie(at)anchorintelligence.com
###