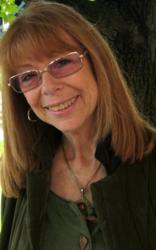 Although it is well known that in chronic Lyme Disease, the spirochete burrows deep into the central nervous system, Ms Candee's findings are that the viruses bind to the spirochete, keeping it there.
South Salem, NY (PRWEB) August 28, 2012
In practice over 25 years, Master Herbalist Andrea Candee has been working with chronic Lyme Disease for close to 20 years. While she has no herbs to reverse Lyme Disease, she has introduced a new form of the herb turmeric for symptomatic relief while her unique protocol of vibrational remedies, targeting the viruses that ticks pass in, do their job.
People throughout Asia have benefited from the healthful effects of turmeric, the primary ingredient in curry, for centuries. Turmeric's bioactive ingredient, curcumin, is a potent antioxidant that offers numerous health benefits, including supporting joint health and cardiovascular function, and helping to maintain the body's normal inflammatory response. But its reputation has not always been lived up to when it came to joint pains and inflammation experienced with Lyme Disease. Using a curcumin product manufactured by Thorne Research, Ms Candee has found her clients are finding comfort sooner, while the 2-4 month protocol of targeted frequencies resolve the causes of Lyme symptoms.
It is commonly known that when taken orally, curcumin is poorly absorbed. Thorne's Meriva Curcumin contains the herbal extract of curcumin bound to phosphatidylcholine, a principal element of cell membranes, via a patented technology. This unique complex easily crosses the gut barrier, unlike common herbal extracts, and results in increased absorption and significantly higher blood levels than standardized 95% curcumin extract. The curcumin complex modulates inflammatory response, is a potent antioxidant and liver protector which is helpful when one is taking antibiotics for the spirochete-causing Lyme Disease, and accompanying bacteria. The viral co-infections, never addressed by antibiotics, are targeted with the vibrational remedies, cancelling them out of the body.
A study published in the journal, Cancer Chemotherapy and Pharmacology, demonstrated Meriva's superior bioavailability compared to ordinary curcumin. Liver levels of curcumin were also higher with Meriva supplementation. A human study demonstrated 29-times greater bioavailability. In both studies, Meriva supplementation resulted in higher plasma concentrations of curcumin from a much smaller dose than with ordinary curcumin. In an eight month human trial, Meriva was shown to support a healthy inflammatory response. Individuals experienced improvements in clinical and biochemical end-points associated with joint health. Also protective of the liver, curcumin's hepatoprotective effects are due in part to direct free-radical scavenging; but curcumin also enhances the body's natural antioxidant system, which increases glutathione levels, thereby aiding in hepatic detoxification and inhibiting nitrosamine (carcinogenic) formation.
As the Meriva Curcumin begins to ease the inflammatory symptoms of Lyme Disease, Ms Candee's protocols, based on quantum physics, targets the viral co-infections. Although it is well known that in chronic Lyme Disease, the spirochete burrows deep into the central nervous system, Ms Candee's findings are that the viruses bind to the spirochete, keeping it there. The spirochetes are released from the body as the viruses are released.
Just as a wound heals once the hindrance of bacteria is removed from it, joints, nerves and other parts of the body heal when interfering pathogens are removed with the frequency remedies.
Notable success is being achieved with asthma, chronic fatigue syndromes, candida, colitis, ADD/ADHD, chronic sinusitis, diabetes, PANDAS, eczema, genital herpes, irritable bowel syndrome, lupus, migraines, teeth and gum issues, scoliosis, and more, in addition to chronic Lyme Disease. Protocols are individualized to the person's issues.
Anecdotal reports indicate that thousands of people are benefiting in over a dozen countries, and the word is slowly spreading.Chronic Lyme Disease is being reversed throughout the country.
Saliva analysis begins the process of discovery, followed by consultation in person or by phone therefore geography does not pose limitation.
Ms. Candee brings her herbal workshops on The Healing Kitchen, Healing Lyme Disease Naturally and Herbs and Children's Wellness to educational facilities, garden clubs, corporations and now to Lyme organizations across the country. She is an Instructor for The New York Botanical Garden. Her Blog, Did You Know? can be accessed via Facebook, LinkedIn and Twitter.
To learn more about natural approaches to Lyme Disease co-infections and PANDAS go to http://www.AndreaCandee.com.
About Andrea Candee, MH, MSC
Andrea Candee is a master herbalist for over 25 years with a consultation practice in South Salem, NY. She lectures throughout the country and at corporate wellness centers about taking charge of your health naturally. Media expert and author, her award-winning book, Gentle Healing for Baby and Child (Simon & Schuster), received The National Parenting Center's Seal of Approval. Andrea is noted nationally for her unique and successful approach to Lyme Disease and works with clients and their pets anywhere in the country. To receive her free e-letter, click on Did You Know? at her website.