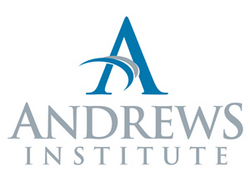 Without narcotics, patients can interact with family, eat and drink, and maintain control of their pain, because they're out ahead of it
Gulf Breeze, Fla. (Vocus) October 28, 2010
The Andrews Institute has been selected as a 2010 OR Excellence Award winner for pain control due to the advanced techniques used in the Ambulatory Surgery Center. Recipients of "Outpatient Surgery Magazine's" 2010 OR Excellence Awards are recognized as the country's "extraordinary leaders" and "finest surgical facilities." Winners are chosen for outstanding contributions to the ambulatory surgery industry and for the examples they have set. The 2010 OR Excellence Awards were open nationwide to surgical facility administrators, managers, owners, surgeons and nurses to compete for this year's "best of the best" recognition.
Regional blocks and pain pumps are just one of the innovative procedures used at Andrews Institute's Ambulatory Surgery Center. These blocks greatly reduce the need for post-operative narcotics and boost a patient's outlook toward recovery efforts such as rehabilitation, often increasing their rate of recovery.
"Without narcotics, patients can interact with family, eat and drink, and maintain control of their pain, because they're out ahead of it," said Terri Gatton, RN, CNOR, CASC, ASC administrator.
Gregory Hickman, M.D., ASC director of anesthesiology and medical director, estimates that the majority of all hospital patients and more than half of all surgery center patients are administered opioids in post-operative care. To date, only 12 to 20 percent of Andrews Institute ASC patients were given narcotics in 2010.
"We're setting a benchmark," said Hickman. "It's hard to beat what we're doing. Not only is this an incredible tool for pain management, it's allowing us to establish an efficiency model as well, as patients are routinely discharged on time and post-operative nurses can function in other roles such as block nurses."
Hickman has performed blocks for more than two decades and is a specialist in post-operative pain management. In addition, he is the director of the Andrews-Paulos Regional/Ambulatory Anesthesia Fellowship Program at the Andrews Institute.
"Outpatient Surgery Magazine" is published every other month and serves as a meeting place and marketplace for decision makers in facilities where ambulatory surgery is done. The magazine facilitates the exchange of ideas, advice, experiences and information between surgical facility management team members. It also delivers relevant information and advice from experts, professional advisors, industry leaders and others. Established in 1999, the magazine has become a leader featuring the latest industry news.
The article featuring 2010 OR Excellence Award recipients is included in the October edition of the magazine and is also available online at OutpatientSurgery.net.
For more information about the Andrews Institute for Orthopedics & Sports Medicine in Gulf Breeze, Fla., go online to http://www.TheAndrewsInstitute.com.
Media Note: For more information about the Andrews Institute for Orthopaedics & Sports Medicine, or to receive high-resolution images, contact Ashley Chisholm, marketing director, at (850) 916-8571 or ashley(dot)chisholm(at)theandrewsinstitute(dot)com.
About the Andrews Institute for Orthopaedics & Sports Medicine
Located minutes from Pensacola, Florida in Gulf Breeze, the Andrews Institute for Orthopaedics & Sports Medicine provides world-class care and service for the athlete in everyone. The Institute boasts more than 40 physicians and medical experts providing top-notch service in specialties ranging from orthopaedics and podiatry to ophthalmology, joint care and neurology, and is accessible to everyone. It is the world's only facility offering surgery, diagnostic imaging, rehabilitation and athletic performance training all on one campus. The one-of-a-kind center focuses on the prevention, treatment and rehabilitation of musculoskeletal injuries while using the expertise of nationally and internationally renowned orthopaedic surgeon James Andrews, M.D. Dr. Andrews is best known as physician to some of sport's greatest professional athletes. For additional information, visit http://www.TheAndrewsInstitute.com.
The Andrews Institute is a facility of Baptist Health Care, a community-owned, not-for-profit health care organization committed to improving the quality of life for people and communities in Northwest Florida and South Alabama. Nationally recognized for performance excellence and quality achievement, Baptist received the prestigious Malcolm Baldrige National Quality Award in 2003; and has consistently ranked in the 99th percentile for patient satisfaction as recognized by Press Ganey. Baptist Health Care includes four hospitals, two medical parks, Baptist Manor, Baptist Home Health Care and Durable Medical Equipment, Baptist Leadership Group, Andrews Institute for Orthopaedic and Sports Medicine Baptist Medical Group and Lakeview Center. With more than 6,000 employees, Baptist Health Care is the largest non-governmental employer in northwest Florida. For more information, please visit http://www.ebaptisthealthcare.org.
Contact:
Ashley Chisholm, marketing director
Andrews Institute for Orthopaedics & Sports Medicine
850.916.8571
ashley(dot)chisholm(at)theandrewsinstitute(dot)com
###