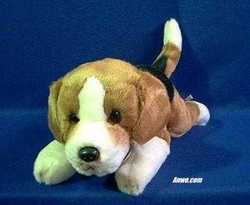 Animal World's animal and pet themed gifts are designed to help you smile, laugh and show pride.
Chesapeake, VA (PRWEB) May 14, 2009
Enjoying wildlife or having a pet is a wonderful experience. To capture that special love Anwo.com Animal World provides an engaging line of animal and pet lover theme gifts including plush stuffed animals, throw blankets, animal crossing signs, toy miniatures, earrings, figurines, puppets, shirts, neckties, backpacks and nature sound CDs. Everyone likes to have fun and "Animal World's animal and pet themed gifts are designed to help you smile, laugh and show pride."
Animals work their way into our lives every day. Schools and universities often adopt animals as their mascot. Businesses frequently work with animals in advertising and sales. With the stock market in limbo economists are labeled as either bulls or bears. You could for example display a bull crossing sign at work to remind others of your personality or maybe your daughter might want a tiger crossing sign to show off her school spirit, "the possibilities for animal theme gifts are endless." Animal and pet gifts like animal crossing signs are designed to offer fun while simultaneously being functional.
Gifts for animal and pet lovers can also touch feelings close to the heart. Most everyone has had a pet dog or cat from which a strong relationship builds and ends sadly with the pets passing. People then look for collectible gifts to help them remember this special moment of time when their pet was a member of the family. People can also become separated from their pets due to college, duty or hospitalization. These tough times apart can often be softened with the gift of dog plush stuffed animals or similar pet plush. "Stuffed animal plush toys make wonderful gifts for college students, soldiers away from home and patients in the hospital"
Schools and educators utilize animals to help bring enthusiasm to their school curriculum. Students studying the ocean, farm, desert, jungle, rivers, mountains and prehistoric are often in need of props for presentations or dioramas displaying animal life cycles or habitat. For these needs " Animal Toy Miniatures are inexpensive, educational play fun and perfect for school projects." Another large part of learning is story time and story telling. Teachers are always looking for aids but more importantly ways to become more inspiring for students. A creative solution that combines fun and education is teacher use of animal puppets. With these the teacher or the student's personality can be brought out through animal animation but most important "Animal Puppets make education more fun."
Animal and pet lover theme gifts have also had impact on lifestyle and fashion. Some people love the beach, with dolphins playing in the surf and pelicans flying overhead. Others prefer venturing into the mountains to see wolves, deer, and eagles. A lucky few have experienced an African safari with elephants, hippos, giraffes and zebras. Afterwords, you are left only with memories of the beautiful animals. To recapture that animal experience of a lifetime, "you should treat yourself with a beautiful pair of gold animal earrings hand made in the USA." Whether for casual or formal Animal Earrings Jewelry can put a smile on your face and animal love in your heart by combining wildlife fashion and fun. Animal lifestyle themes also weave their way into home decor and decorating. Some people like to create beach decor, a feeling of springtime, thoughts of warmth, or highly defined specific animal theme decor. Throw blanket tapestries in wildlife, dogs, cats or horses can help you design the home decor animal theme of your dreams. Animal and pet theme blanket tapestries can be displayed on a wall, draped over a sofa, laid on a bed or just used to highlight. "Best of all these Animal Throw Blankets are made in the USA" of comfortable 3 ply cotton.
Throughout the country concerned animal lovers organize dog rescues. For example Golden Retriever owners will foster golden retrievers until someone looking for a Golden Retriever comes along for adoption. Anwo.com Animal World works with rescues throughout the USA by donating dog t shirts for fund raising. Rescue fund raising activities are rewarding by turning pet misfortune into pet triumph and "dog t shirts give pet owners a sense of pride in their breed."
Anwo.com "Animal World looks forward to a second decade of providing smiles, fun, and pride for animal lovers throughout the USA and worldwide." Anwo.com Animal World is proud member of BBB Online and Hampton Roads Chamber of Commerce.
###