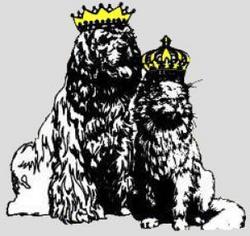 Port Jefferson, NY (PRWEB) April 15, 2009
Animals Away has recently updated its client testimonial section of their website in order to show the ever growing happy client base that they have accrued over the years of shipping animals. Animal shipping can be a very nerve racking experience for many pet owners so it takes a very special animal shipping company to gain the trust of the public.
By visiting the client testimonial page on Animals Away.com you can now read through the many different happy pet transportation customers that have used Animals Away over the years to ship their beloved pets and animals. The recently updated client testimonial page can be located at the following link: http://www.animalsaway.com/our_clients_say
Animals Away offers a door to door pet shipping service that people can trust. Shipping a much-loved pet can get very stressful. Many pets are considered another family member so it is important for pet owners to be assured that an animal is handled with the best care and delivered safely. Over the many years that Animals Away has been in business shipping animals they have accrued a healthy list of happy clientele.
This is clientele that has been more than willing to leave their feedback on the Animals Away testimonial section for everyone to see. Animals Away offers a wide range of pet and animal shipping services. Animals Away offers home pickups and deliveries along with door to door animal delivery services anywhere in the world. If your animal or pet requires domestic and international documentation along with health certificates Animals Away can help in this area as well being a full service pet transport company.
Animals Away has become one of the number one animal and pet shipping companies for a reason. Outstanding product and customer service which is a direct reflection of the new client testimonial page located on the Animals Away website. Animals Away brings a great deal of experience with it to the table. Being in business for over seventeen years this company has proven itself each year growing into one of the number one animal shipping companies in the world. Animals Away is a company started by animal lovers for animal lovers. Each and every single animal shipped is treated just like a member of the family and their number one goal is for every animal to have a stress free trip. They realize that animals respond much differently to bad travel than humans do so it is that much more important for every animal to have a safe trip in order to arrive at their destination happy and content.
To read more about Animals Away's happy customer base or to inquire about shipping a pet or animal please call 800-492-7961 or visit http://www.animalsaway.com.
###